Steven Greer sent another request directly to ConCen's hosting provider without contacting the site admin first, to take down his Disclosure Project (20 years and counting with still no disclosure) documentary Close Encounters of the Fifth Kind, even though it already was removed after his first complaint to the hosting provider.
As if that wasn't weasely enough, he also demands we remove comments about him that he doesn't like! He thinks he can call truth and opinion "slander". Not the brightest bulb, this Greer chap.
Here are the links to the content Greer has demanded be removed:
https://concen.org/content/steven-greer-complained-concens-hosting-provider
https://concen.org/content/close-encounters-fifth-kind-contact-has-begun...
Hell will freeze over before ConCen will take down comments because a butthurt little girl doesn't like them!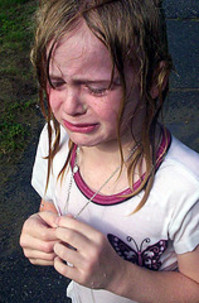 Hey Greer: Neither truth nor opinion are slander. Your feeble attempts at censorship only further expose the kind of person you are.