Thread Rating:
Google's "Project Glass" Augmented-Reality Glasses
04-06-2012, 05:51 AM,
April
Femod


Posts: 3,447
Threads: 429
Joined: Aug 2006
Google's "Project Glass" Augmented-Reality Glasses
Quote:If you venture into a coffee shop in the coming months and see someone with a pair of futuristic glasses that look like a prop from "Star Trek," don't worry. It's probably just a Google employee testing the company's new augmented-reality glasses.

On Wednesday, Google gave people a clearer picture of its secret initiative called Project Glass. The glasses are the company's first venture into wearable computing.

The glasses are not yet for sale. Google will, however, be testing them in public.

In a post shared on Google Plus, employees in the company laboratory known as Google X, including Babak Parviz, Steve Lee and Sebastian Thrun, asked people for input about the prototype of Project Glass. Mr. Lee, a Google product manager and originally worked on Google mapping software Latitude, mobile maps and indoor maps, is responsible for the software component and the location-based aspects of the glasses.

"We're sharing this information now because we want to start a conversation and learn from your valuable input," the three employees wrote. "Please follow along as we share some of our ideas and stories. We'd love to hear yours, too. What would you like to see from Project Glass?"
The prototype version Google showed off on Wednesday looked like a very polished and well-designed pair of wrap-around glasses with a clear display that sits above the eye. The glasses can stream information to the lenses and allow the wearer to send and receive messages through voice commands. There is also a built-in camera to record video and take pictures.

The New York Times first wrote about the glasses in late February, describing an augmented-reality display that would sit over the eye and run on the Android mobile platform.

A video released by Google on Wednesday, which can be seen below, showed potential uses for Project Glass. A man wanders around the streets of New York City, communicating with friends, seeing maps and information, and snapping pictures. It concludes with him video-chatting with a girlfriend as the sun sets over the city. All of this is seen through the augmented-reality glasses.


University of Washington
Babak Parviz, who is working on Project Glass, developed contact lenses with pixels embedded in the display.
Project Glass could hypothetically become Project Contact Lens. Mr. Parviz, who is also an associate professor at the University of Washington, specializes in bionanotechnology, which is the fusion of tiny technologies and biology. He most recently built a tiny contact lens that has embedded electronics and can display pixels to a person's eye.

Early reports of the glasses said prototypes could look like a pair of Oakley Thumps — which are clunky and obtrusive sunglasses — but the version Google unveiled Wednesday looks more graceful. There are reportedly dozens of other shapes and variations of the glasses in the works, some of which can sit over a person's normal eyeglasses.

People I have spoken with who have have seen Project Glass said there is a misconception that the glasses will interfere with people's daily life too much, constantly streaming information to them and distracting from the real world. But these people said the glasses actually free people up from technology.

One person who had used the glasses said: "They let technology get out of your way. If I want to take a picture I don't have to reach into my pocket and take out my phone; I just press a button at the top of the glasses and that's it."

Project Glass is one of many projects currently being built inside the Google X offices, a secretive laboratory near Google's main Mountain View, Calif., campus where engineers and scientists are also working on robots and space elevators.
http://bits.blogs.nytimes.com/2012/04/04/google-begins-testing-its-augmented-reality-glasses/
04-06-2012, 06:12 AM,
yeti
Posting Freak


Posts: 4,628
Threads: 490
Joined: Aug 2006
RE: Google's "Project Glass" Augmented-Reality Glasses
I used to think I was a tech head. Now I feel like a Luddite.

There is no way that shit is getting anywhere near me. Maybe brain damaged people could benefit from this technology, but "augmented reality" IMO is just another gimmick to sell more google ads.

Who wants to start an Amish community?
04-06-2012, 05:24 PM,
April
Femod


Posts: 3,447
Threads: 429
Joined: Aug 2006
RE: Google's "Project Glass" Augmented-Reality Glasses
(04-06-2012, 06:12 AM)

yeti Wrote: Who wants to start an Amish community?
Me !
Blue Print
A
... or more like
C
....
*I'm almost there...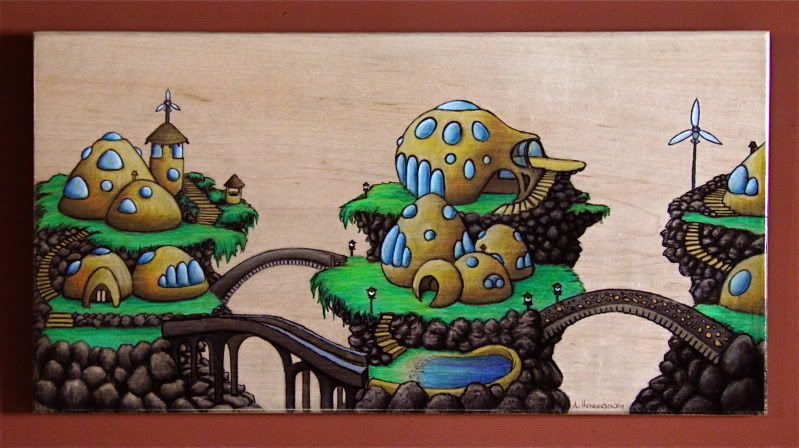 04-06-2012, 06:01 PM,
(This post was last modified: 04-06-2012, 06:03 PM by SiLVa.)
SiLVa
American Insurgent


Posts: 2,854
Threads: 161
Joined: Dec 2006
RE: Google's "Project Glass" Augmented-Reality Glasses
Count me in too...
Google = Skynet
Have you seen the Google self driving Car yet?



"Listen to everyone, read everything, believe nothing unless you can prove it in your own research"


~William Cooper
D
TT
NWO!
04-06-2012, 08:01 PM,
(This post was last modified: 04-06-2012, 08:30 PM by rsol.)
rsol
Posting Freak


Posts: 2,490
Threads: 90
Joined: Aug 2006
RE: Google's "Project Glass" Augmented-Reality Glasses
tbh......my geek gland is a little swollen over those glasses. i must admit. you have to admit, it is rather lovely.
This stuff would be great for ppl driving in the dark. imagine having a bike ride through a wood in the dark.
Personally the applications are vast. Its very useful in operations, medical applications are huge. this is just about ppl going where they want to go. yes we know the implications. I although cream at the sheer convenience in many situations, its very sketchy and would be easily exploitable.
AR isnt a gimmick. This application will be lovely in an ideal world.
I was thinking about a movie involving ppl all wearing such things but it also changes how other ppl see them if they have glasses too. a wearable avatar. it gets crazy with kids with them on, teenagers, adults alike. someone wakes up from a 20 year coma or something.
there's naked ppl walking the street, haven't shaved or washed just standing around of lying down, food delivered by autonomous vending machines. they are all employed by the company that makes the vending machines as "consumer executives"... hes simply invisible to everyone as they all have head phones...
he has to break someone out of the spell to find out what happens. etc etc. a protagonist, a love interest, a voyage of self discovery.... yadda yadda.....
Inside the glasses it isnt just the ppl with avatars any more. everything is changed as you give the surroundings the "skin" you want. irksome... imagine "decorating" your home via an app...
Possibly Related Threads...
Thread
Author
Replies
Views
Last Post
The Law of Requisite Variety(Cybernetics) and Project Cybersyn
macfadden
2
1,790
01-15-2013, 07:51 AM
Last Post: macfadden
Real-Time Holographic Communication Could Soon Be a Reality
hilly7
10
2,799
02-27-2012, 05:44 PM
Last Post: rsol
Free energy with TPP. DIY one day project
senqua
0
946
07-09-2011, 10:32 AM
Last Post: senqua
Google's Self-Driving Car on Streets of San Francisco
FastTadpole
0
608
05-26-2011, 03:01 AM
Last Post: FastTadpole
Drone strikes herald 'Terminator-like reality', MoD warns
TriWooOx
1
711
04-19-2011, 04:52 PM
Last Post: FastTadpole
Why Google Chrome OS & The Cloud May Be Bad Ideas
Dunamis
3
1,635
01-11-2011, 01:14 AM
Last Post: rsol
Abu Dhabi weather project 'creates man-made rainstorms'
TriWooOx
2
1,417
01-10-2011, 01:18 PM
Last Post: Naturalmiztic
Diminished Reality: Impressive Video Manipulation In Real-Time
psilocybin
4
1,189
10-29-2010, 06:10 AM
Last Post: Harrison jess
Barium in Chemtrails and Project Blue Beam
Reboot
11
4,325
07-15-2010, 03:42 PM
Last Post: JazzRoc
Scientists Flock To "free Energy" Discovery
Cycle of Eternity
9
1,864
06-05-2010, 04:03 AM
Last Post: Nokturnal
Users browsing this thread: 1 Guest(s)