Thread Rating:
Newbie
12-18-2010, 04:40 AM,
Plutus
Newbie


Posts: 5
Threads: 1
Joined: Dec 2010
Newbie
Hi folks.
Only found out about this site (Conspiracy Central) last night from a great-mate.
Am looking forward to being on this great site.

Cheers Plutus.



12-18-2010, 07:29 AM,
(This post was last modified: 12-18-2010, 07:30 AM by Hoax.)
Hoax
Newbie


Posts: 7
Threads: 2
Joined: Dec 2010
RE: Newbie
Hi all.
I've been a member of the tracker for a few years now and am not really a newbie. My tracker name is 1moreFreeman. As the username and login password for the tracker didn't work for the forum, I didn't pursue the matter but have gained many hours of invaluable downloads from the former conspiracy central now renamed concen.org. I am ecstatic that this board and tracker have managed to continue though thick and thin against all odds and obstacles (os so it seems) to continue to deliver a remarkable source of concise and thoughtful materials from so many viewpoints. It is with the paramount help of this tracker and board that I rely on keeping up to date with what is really going on. I only regret not having logged into the forum earlier. Still there seems to be a reason for everything. There are no conincidences or such like goes the paradigm.

Hoax.
12-18-2010, 08:54 PM,
Dunamis
Posting Freak


Posts: 2,354
Threads: 215
Joined: Sep 2008
RE: Newbie
Welcome to the forum to both of you. The more the merrier
Make yourselves at home, and enjoy some amazing discussions (you will fast find there are a few amazing users here who post a LOT of great info, FastTadpole is a PRIME example, and of course TriWooOx).
Again, welcome!
"He that saith he abideth in him ought himself also so to walk, even as he walked." --

1 John 2:6
"Whatever affects one directly, affects all indirectly... This is the interrelated structure of reality." --

Martin Luther King Jr.


"He that answereth a matter before he heareth it, it is folly and shame unto him." --

Proverbs 18:13


"Everyone thinks of changing the world, but no one thinks of changing himself." --

Leo Tolstoy


"To love is to be vulnerable" --

C.S Lewis
The Kingdom of God is within you! --

Luke 17:20-21
https://duckduckgo.com/
12-18-2010, 10:27 PM,
TriWooOx
Direct Action Resistance Fighter


Posts: 5,099
Threads: 3,407
Joined: Aug 2006
RE: Newbie
Welcome to both you you!!


12-19-2010, 05:06 AM,
(This post was last modified: 12-19-2010, 05:07 AM by Umbrellaman.)
Umbrellaman
Invisible Operator


Posts: 41
Threads: 4
Joined: Dec 2010
RE: Newbie
Good to see you've arrived safely,
Plutus
.
Have a look across at the Tracker
http://concen.org/tracker/index.php
when you have time.
Kind Regards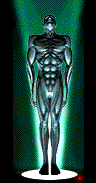 From a small island, far away.........
Possibly Related Threads...
Thread
Author
Replies
Views
Last Post
Newbie Intro.
Lahen
4
404
10-02-2013, 08:15 PM
Last Post: Easy Skanking
Another Newbie!
gladdy8er
4
429
03-08-2013, 12:02 AM
Last Post: Watchdog
newbie
andy6527
2
305
09-22-2012, 01:03 AM
Last Post: Dunamis
newbie
smokestylin
1
463
08-27-2012, 02:10 AM
Last Post: icosaface
newbie
Starfirechild
5
701
11-20-2011, 05:01 AM
Last Post: icosaface
Another Newbie
screaminvern
1
400
05-30-2011, 12:17 PM
Last Post: TriWooOx
Hello......Newbie Here!!!
strikks
2
612
05-29-2011, 06:15 PM
Last Post: Mike_Smith
newbie
Doc Holliday
16
3,357
04-22-2011, 04:37 PM
Last Post: rock
I'm a newbie...
13ComingDown
2
664
02-11-2011, 02:47 PM
Last Post: April
Hi...I'm a newbie...
naivelyme
9
1,635
10-25-2010, 06:43 AM
Last Post: Willard
Users browsing this thread: 1 Guest(s)