Thread Rating:
Speak out on 4/20
04-20-2010, 06:52 PM,
FastTadpole
Know Thyself


Posts: 5,009
Threads: 612
Joined: Aug 2009
RE: Speak out on 4/20
Quote:few actually stop [smoking tobacco] just bc the price went up
I quit smoking when they hit $12 a pack (25 pack) and a lot peeps I know have either quit or cut back it plays a role but I still see the kids smoking as much as ever in these parts and there is always going to be the hardcore contingent.
04-20-2010, 07:02 PM,
---
Gone fishing

Posts: 7,572
Threads: 1,446
Joined: Sep 2008
RE: Speak out on 4/20
i just lit one in honour of you guys. happy daze
04-20-2010, 08:05 PM,
(This post was last modified: 04-20-2010, 08:08 PM by Valentine.)
Valentine
Senior Member


Posts: 412
Threads: 31
Joined: Aug 2006
RE: Speak out on 4/20
As an old outlaw I do what I want, so it matters not to me what tptb do about it. For others' sakes I hope it's legalized. I doubt there will be new roadside tests unless they can come up with one that can tell when you indulged.
Roll, roll, roll that joint
and twist it at the end.
Take a toke and hold the smoke
and pass it to a friend.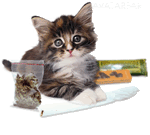 ---
A Steamboat Springs medical marijuana dispensary laid claim over the weekend to having the best strain of medical marijuana in the state. "Kandy Kush," a specialty hybrid strain of marijuana grown by Rocky Mountain Remedies in Steamboat beat out 140 contestants at the inaugural Western Slope Cannabis Crown in Aspen.
Kevin Fisher, owner of Rocky Mountain Remedies, explained to the Steamboat Pilot that Kandy Kush is a hybrid between 4 strains of marijuana, and--unlike many hybrid strains--has a classic marijuana flavor.
The Western Slope Cannabis Crown, organized by NugSource and Alternative Medical Solutions magazines, was conceived as a Colorado version of the world-famous Cannabis Cup in Amsterdam. The two-day event brought thousands of growers, providers, patients, scientists, doctors and lawyers to Aspen to promote the industry and discuss marijuana.
http://www.huffingtonpost.com/2010/04/19/rocky-mountain-remedies-k_n_543696.html
04-21-2010, 01:02 AM,
Easy Skanking
Cognitive Dissident


Posts: 4,883
Threads: 426
Joined: Nov 2006
RE: Speak out on 4/20
Happy 4/20!
"Today's scientists have substituted mathematics for experiments, and they wander off through equation after
equation, and eventually build a structure which has no relation to reality. " -Nikola Tesla

"When the power of love overcomes the love of power the world will know peace." -Jimi Hendrix
Users browsing this thread: 1 Guest(s)