Thread Rating:
Rare NES title takes $43,000 at auction
03-01-2010, 10:01 PM,
h3rm35
enemy of exceptionalism


Posts: 3,938
Threads: 1,191
Joined: Dec 2009
Rare NES title takes $43,000 at auction
Original URL:
http://www.reghardware.co.uk/2010/03/01/bonkers_bandai_auction_outcome/
Rare NES title takes $43,000 at auction
Still in shrink-wrap
By Tony Smith
1st March 2010 10:55 GMT
The seller said it was a "priceless" item, and while bidding didn't quite reach infinity, one lucky bidder has now agreed to buy a "one of a kind" copy of Bandai's 1986 videogame Family Fitness Stadium Events for $41,300 (£27,102).
Developed for the Nintendo Entertainment System (NES), the game was released in Europe in 1988, and in the US the year before. The copy on offer on eBay (
http://cgi.ebay.com/FACTORY-SEALED-NEW-NES-NINTENDO-STADIUM-EVENTS-NTSC_W0QQitemZ140384097750QQcmdZViewItemQQptZUS_Vintage_Video_Games?hash=item20af8b55d6
) was a US, NTSC copy still in its shrink-wrap and with its $29.99 price tag.
Bandai Stadium Events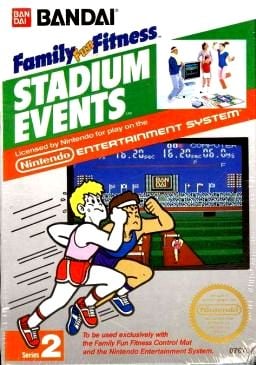 Stadium Events was not a success, however, and relatively few copies made it on to shop shelves. Production was limited, and these factors combined to make the title something of a rarity, particularly now more than 20 years on from its release.
Long pre-Wii, Stadium Events allowed players to engage in on-screen athletic events through the Family Fun Fitness Mat peripheral, later bought from Bandai by Nintendo and re-released as the Power Pad.
Sprints, hurdles, long jump and triple jump were among the ten events (
http://en.wikipedia.org/wiki/Stadium_Events
) in which players could compete.
The competition for the game this time round saw the bids lead from $6.16 to $100 before hitting $9800 on the first day of the auction. Over the next ten days, bids shot upward and upward
Users browsing this thread: 1 Guest(s)