Thread Rating:
COINTELPRO Redux: Global Order Targets the 9/11 Truth and Patriot Movements
11-02-2007, 08:41 PM,
Hei Hu Quan
Posting Freak


Posts: 1,109
Threads: 173
Joined: Jan 2007
COINTELPRO Redux: Global Order Targets the 9/11 Truth and Patriot Movements
Extremely relevant post to be read, and re-read until internalised. Thanks MaDiZmS for digging this up and getting it out to everyone! I think this passage is particularly important:
Quote:* First, there was infiltration. Agents and informers did not merely spy on political activists. The main purpose was to discredit and disrupt. Their presence served to undermine trust and scare off potential supporters. They also exploited this fear to smear genuine activists as agents.
* Second, there was psychological warfare from the outside. They planted false media stories and published bogus leaflets and other publications in the name of targeted groups. They forged correspondence, sent anonymous letters, and made anonymous telephone calls. They spread misinformation about meetings and events, set up pseudo movement groups run by agents, and manipulated or strong-armed parents, employers, landlords, school officials and others to cause trouble for activists.
* Third, there was harassment through the legal system, used to harass dissidents and make them appear to be criminals. Officers gave perjured testimony and presented fabricated evidence as a pretext for false arrests and wrongful imprisonment. They discriminatorily enforced tax laws and other government regulations and used conspicuous surveillance, "investigative" interviews, and grand jury subpoenas in an effort to intimidate activists and silence their supporters.
* Fourth and finally, there was extralegal force and violence. The FBI and police threatened, instigated and conducted break-ins, vandalism, assaults, and beatings. The object was to frighten dissidents and disrupt their movements. In the case of radical Black and Puerto Rican activists (and later Native Americans), these attacks, including political assassinations, were so extensive, vicious, and calculated that they can only be accurately called a form of official "terrorism."
"We Will Fight and Fight from This Generation to the Next" -
Vietnamese People's Fighting Slogan
Freedom Undefended is Freedom Unearned!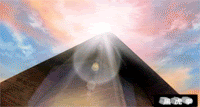 11-02-2007, 11:06 PM,
V13
Senior Member


Posts: 441
Threads: 58
Joined: Jul 2007
COINTELPRO Redux: Global Order Targets the 9/11 Truth and Patriot Movements
This defines the reality, the tax system does not support individual liberty, it pays for the assault against it. Your vote accounts for nothing but an assault against your own interest. It is UNconstitutional to provide support for the enemy, a vote now represents suicide. These plain facts, defined in this case, prove this reality. It is not ironic to see suicide bombers are created as a reaction to a force that has invaded world trade with this offensive principle. If you cast your vote, you are marked by it. The only way to serve, protect and defend the civil authority of our constitution, is to stop buying the weapons used against it. In order to sustain the constitution, the current structure must be destroyed. It is plain to see, natural law is running it's course. The only way to stop the implosion in American or to prevent the call of 911, people must know this information and act accordingly to resolve it... This means you must abstain from the system, for it has become a great whore infecting the entire Earth. How we do this according to the provision defined as the constitution is plain, stop paying federal income tax and take the American people to court. If one right person is not sustained and this case is defined, America has become a New World Order. Has anyone offered such a case? The Declaration of Independence is established on this principle and obviously has no recognition because, democracy has utterly destroyed our republic for which it stands... Our government does not account for individual liberty, it is a New World Order social, communist, criminal law... It protects and serves it's share holders with out respect for the civil authority of individual rights and labor. The children that inherit the cost of this war against the future will sustain the affect of this loss. The freedom and liberties provided by the sweat of their brow are devalued beyond any rate of return. These means, judgment cometh, sudden destruction is assured, only this new age will define a prophetic end result...
Possibly Related Threads...
Thread
Author
Replies
Views
Last Post
New 9/11 truth documentary among "most watched" on PBS this week
CharliePrime
0
598
09-05-2012, 01:12 AM
Last Post: CharliePrime
9/11 Truth Organization Unearths Striking Video Photo WTC Evidence
h3rm35
3
1,810
11-17-2010, 02:23 PM
Last Post: JFK
9/11 Truth for Dummies
FastTadpole
0
808
07-27-2010, 03:06 AM
Last Post: FastTadpole
The Media Response to the Growing Influence of the 9/11 Truth Movement.
---
0
499
02-18-2010, 12:03 AM
Last Post: ---
FBI "Cointelpro" on Muslim and right wing groups?
solar
2
679
12-11-2009, 01:55 PM
Last Post: TheQleaner
Richard Gage AIA and Jan Utzon of Sydney Opera House discuss 9/11 truth
BoogieKnight
2
890
11-25-2009, 06:36 PM
Last Post: Melchor
NYT: U.S. Alone Responsible 68.4% of Global Arms Sales
mexika
0
409
09-13-2009, 06:01 AM
Last Post: mexika
KBDI Denver Airs 9/11 Press for Truth
drummer
0
523
06-10-2009, 03:21 PM
Last Post: drummer
If They Knew the Truth, They'd Hate Us Even More
mexika
0
513
05-30-2009, 05:58 AM
Last Post: mexika
Four arrested in plot to bomb NYC targets
SiLVa
3
625
05-26-2009, 07:32 PM
Last Post: SiLVa
Users browsing this thread: 1 Guest(s)