Thread Rating:
Your personality type: "Determined Realist"
08-05-2010, 10:21 PM,
joeblow
Disinfo Agent & thief

Posts: 596
Threads: 294
Joined: Sep 2009
Your personality type: "Determined Realist"
Your personality type: "Determined Realist"
http://www.41q.com/type.41q?p=13577677
http://www.ipersonic.com/type/DR.html
Determined Realists like to bear responsibility and welcome challenges. They are stable, reliable persons. External contacts are very important to them; they mix well and are very active. They are excellent organisers and are very happy when things are done correctly and punctually; they can quickly react impatiently if others are not as conscientious, orderly and dutiful as they are. They prefer structured work which produces visible results quickly to abstract, long-drawn-out processes. Determined Realists have no problem with routine as long as it serves efficiency. However, they very much dislike unexpected and unpredictable occurrences which mess up their careful plans. Once they have committed themselves to a cause they do this with dedication and are willing to make considerable sacrifices for it.
Determined Realists do not avoid conflicts and criticism but face up to them and look for solutions. As they have a keen eye for the errors and shortcomings of others and are often quick at expressing criticism, they sometimes rub people up the wrong way especially when they lose their temper and jump to conclusions. Due to their marked sense of justice they are quickly willing to correct themselves and never take offence if someone speaks to them frankly. You do not have to seek hidden motives with them; you always know where you are. Determined Realists are often found in executive positions as they combine commitment, competence and the ability to assert themselves. In their spare time, they often also accept responsibility in clubs and other institutions.
arrow Get career advice for the Determined Realist
Traditions rate highly with Determined Realists. They attend every family event and never forget a birthday or wedding anniversary. Family and friends are very important to them. With their open, communicative manner, they find it easy to get to know people and have a large circle of friends and acquaintances. They are never superficial, but reliable and loyal friends who are always there when they are needed. Determined Realists take their relationships very seriously - they dream of finding a partner for life. In a love relationship, they seek above all stability and loyalty and here, too, they are willing to invest a lot in a harmonious togetherness. Determined Realists master crises or difficult phases with composure; they would never think of breaking a promise given. As a partner, one can always rely on their support.
Adjectives which describe your type: extroverted, practical, logical, planning, direct, structured, conscientious, responsible-minded, self-confident, critical, honest, orderly, reliable, controlled, objective, able to concentrate, resolved, purposeful, communicative, with a sense of duty, tradition-conscious, stable, able to deal with conflicts, solution-oriented, relationship-oriented, efficient, impatient, warm-hearted, competition-oriented
08-05-2010, 11:39 PM,
mothandrust
-


Posts: 1,616
Threads: 285
Joined: Jan 2007
RE: Your personality type: "Determined Realist"
Quote:Your personality type: "Groundbreaking Thinker"

Creative, resourceful and intellectually quick. Good at a broad range of things. Enjoy debating issues and may be into 'one-up-manship'. They get very excited about new ideas and projects, but may neglect the more routine aspects of life. Generally outspoken and assertive. They enjoy people and are stimulating company. Excellent ability to understand concepts and apply logic to find solutions.
but the questions were terrible: i could have answered either or neither to more then 50%
08-05-2010, 11:59 PM,
joeblow
Disinfo Agent & thief

Posts: 596
Threads: 294
Joined: Sep 2009
RE: Your personality type: "Determined Realist"
Try this site, I still got similar results:
Jung Typology Test™
After completing the questionnaire, you will obtain:
* Your type formula according to Carl Jung and Isabel Briggs Myers typology along with the strengths of the preferences
* The description of your personality type
* The list of occupations and educational institutions where you can get relevant degree or training, most suitable for your personality type - Jung Career Indicator™
http://www.humanmetrics.com/cgi-win/JTypes2.asp
Your Type is
ENFJ
Extraverted Intuitive Feeling Judging
Strength of the preferences %
33 62 38 56
ENFJ type description by D.Keirsey
ENFJ Identify Your Career with Jung Career Indicator™ ENFJ Famous Personalities
ENFJ type description by J. Butt and M.M. Heiss
Qualitative analysis of your type formula
You are:
* moderately expressed extravert
* distinctively expressed intuitive personality
* moderately expressed feeling personality
* moderately expressed judging personality
08-06-2010, 12:27 AM,
FastTadpole
Know Thyself


Posts: 5,009
Threads: 612
Joined: Aug 2009
RE: Your personality type: "Determined Realist"
Well that was fun -- enjoy the psychological data marketing and government agencies.
Like mothandrust mentioned A lot of those questions could have gone either way depending on mood, situation, environment and time of year. I considered LOST and BSG as TV soaps.
ENFP
Extraverted Intuitive Feeling Perceiving
Strength of the preferences %
1 75 50 44
Qualitative analysis of your type formula
You are:
* slightly expressed extravert
* distinctively expressed intuitive personality
* moderately expressed feeling personality
* moderately expressed perceiving personality
Like the other Idealists, Champions are rather rare, say two or three percent of the population, but even more than the others they consider intense emotional experiences as being vital to a full life. Champions have a wide range and variety of emotions, and a great passion for novelty. They see life as an exciting drama, pregnant with possibilities for both good and evil, and they want to experience all the meaningful events and fascinating people in the world. The most outgoing of the Idealists, Champions often can't wait to tell others of their extraordinary experiences. Champions can be tireless in talking with others, like fountains that bubble and splash, spilling over their own words to get it all out. And usually this is not simple storytelling; Champions often speak (or write) in the hope of revealing some truth about human experience, or of motivating others with their powerful convictions. Their strong drive to speak out on issues and events, along with their boundless enthusiasm and natural talent with language, makes them the most vivacious and inspiring of all the types.
Quote:Fiercely individualistic, Champions strive toward a kind of personal authenticity, and this intention always to be themselves is usually quite attractive to others. At the same time, Champions have outstanding intuitive powers and can tell what is going on inside of others, reading hidden emotions and giving special significance to words or actions. In fact, Champions are constantly scanning the social environment, and no intriguing character or silent motive is likely to escape their attention. Far more than the other Idealists, Champions are keen and probing observers of the people around them, and are capable of intense concentration on another individual. Their attention is rarely passive or casual. On the contrary, Champions tend to be extra sensitive and alert, always ready for emergencies, always on the lookout for what's possible.

Champions are good with people and usually have a wide range of personal relationships. They are warm and full of energy with their friends. They are likable and at ease with colleagues, and handle their employees or students with great skill. They are good in public and on the telephone, and are so spontaneous and dramatic that others love to be in their company. Champions are positive, exuberant people, and often their confidence in the goodness of life and of human nature makes good things happen.

Joan Baez, Phil Donahue, Paul Robeson, Bill Moyer, Elizibeth Cady Stanton, Joeseph Campbell, Edith Wharton, Sargent Shriver, Charles Dickens, and Upton Sinclair are examples of Idealist Champions.
http://keirsey.com/handler.aspx?s=keirsey&f=fourtemps&tab=3&c=champion
Update :: Did the other one only to get the some result as mothandrust, is that a good or bad thing¿
I've done 90% of those jobs listed above sans Musician (although I do like messing around with S3M files but I forget how to play the piano - sorry Mom) and I've never acted since grade 6 in the little princess (as the business man on planet Chicklet and the astrologer on the 4th moon of Wallaby).
08-06-2010, 03:38 AM,
(This post was last modified: 08-07-2010, 04:46 AM by hilly7.)
hilly7
Posting Freak


Posts: 4,107
Threads: 751
Joined: Apr 2007
RE: Your personality type: "Determined Realist"
Engaged Idealist. Now if I were only literate.
Wonder if that means FOS? lol
The other was INFJ
Introverted Intuitive Feeling Judging
22, 25, 62, 22
You are:
* slightly expressed introvert
* moderately expressed intuitive personality
* distinctively expressed feeling personality
* slightly expressed judging personality
Beneath the quiet exterior, INFJs hold deep convictions about the weightier matters of life. Those who are activists -- INFJs gravitate toward such a role -- are there for the cause, not for personal glory or political power.
INFJs are champions of the oppressed and downtrodden. They often are found in the wake of an emergency, rescuing those who are in acute distress. INFJs may fantasize about getting revenge on those who victimize the defenseless. The concept of 'poetic justice' is appealing to the INFJ.
"There's something rotten in Denmark." Accurately suspicious about others' motives, INFJs are not easily led. These are the people that you can rarely fool any of the time. Though affable and sympathetic to most, INFJs are selective about their friends. Such a friendship is a symbiotic bond that transcends mere words.
INFJs have a knack for fluency in language and facility in communication. In addition, nonverbal sensitivity enables the INFJ to know and be known by others intimately.
Writing, counseling, public service and even politics are areas where INFJs frequently find their niche.
Introverted iNtuiting Feeling Judging
by Marina Margaret Heiss
INFJs are distinguished by both their complexity of character and the unusual range and depth of their talents. Strongly humanitarian in outlook, INFJs tend to be idealists, and because of their J preference for closure and completion, they are generally "doers" as well as dreamers. This rare combination of vision and practicality often results in INFJs taking a disproportionate amount of responsibility in the various causes to which so many of them seem to be drawn.
INFJs are deeply concerned about their relations with individuals as well as the state of humanity at large. They are, in fact, sometimes mistaken for extroverts because they appear so outgoing and are so genuinely interested in people -- a product of the Feeling function they most readily show to the world. On the contrary, INFJs are true introverts, who can only be emotionally intimate and fulfilled with a chosen few from among their long-term friends, family, or obvious "soul mates." While instinctively courting the personal and organizational demands continually made upon them by others, at intervals INFJs will suddenly withdraw into themselves, sometimes shutting out even their intimates. This apparent paradox is a necessary escape valve for them, providing both time to rebuild their depleted resources and a filter to prevent the emotional overload to which they are so susceptible as inherent "givers." As a pattern of behavior, it is perhaps the most confusing aspect of the enigmatic INFJ character to outsiders, and hence the most often misunderstood -- particularly by those who have little experience with this rare type.
Due in part to the unique perspective produced by this alternation between detachment and involvement in the lives of the people around them, INFJs may well have the clearest insights of all the types into the motivations of others, for good and for evil. The most important contributing factor to this uncanny gift, however, are the empathic abilities often found in Fs, which seem to be especially heightened in the INFJ type (possibly by the dominance of the introverted N function).
This empathy can serve as a classic example of the two-edged nature of certain INFJ talents, as it can be strong enough to cause discomfort or pain in negative or stressful situations. More explicit inner conflicts are also not uncommon in INFJs; it is possible to speculate that the causes for some of these may lie in the specific combinations of preferences which define this complex type. For instance, there can sometimes be a "tug-of-war" between NF vision and idealism and the J practicality that urges compromise for the sake of achieving the highest priority goals. And the I and J combination, while perhaps enhancing self-awareness, may make it difficult for INFJs to articulate their deepest and most convoluted feelings.
Usually self-expression comes more easily to INFJs on paper, as they tend to have strong writing skills. Since in addition they often possess a strong personal charisma, INFJs are generally well-suited to the "inspirational" professions such as teaching (especially in higher education) and religious leadership. Psychology and counseling are other obvious choices, but overall, INFJs can be exceptionally difficult to pigeonhole by their career paths. Perhaps the best example of this occurs in the technical fields. Many INFJs perceive themselves at a disadvantage when dealing with the mystique and formality of "hard logic", and in academic terms this may cause a tendency to gravitate towards the liberal arts rather than the sciences. However, the significant minority of INFJs who do pursue studies and careers in the latter areas tend to be as successful as their T counterparts, as it is *iNtuition* -- the dominant function for the INFJ type -- which governs the ability to understand abstract theory and implement it creatively.
In their own way, INFJs are just as much "systems builders" as are INTJs; the difference lies in that most INFJ "systems" are founded on human beings and human values, rather than information and technology. Their systems may for these reasons be conceptually "blurrier" than analogous NT ones, harder to measure in strict numerical terms, and easier to take for granted -- yet it is these same underlying reasons which make the resulting contributions to society so vital and profound.
Famous INFJs:
Nathan, prophet of Israel
Aristophanes
Chaucer
Goethe
Robert Burns, Scottish poet
U.S. Presidents:
Martin Van Buren
James Earl "Jimmy" Carter
Nathaniel Hawthorne
Fanny Crosby, (blind) hymnist
Mother Teresa of Calcutta
Fred McMurray (My Three Sons)
Shirley Temple Black, child actor, ambassador
Martin Luther King, Jr., civil rights leader, martyr
James Reston, newspaper reporter
Shirley MacLaine (Sweet Charity, ...)
Piers Anthony, author ("Xanth" series)
Michael Landon (Little House on the Prairie)
Tom Selleck
John Katz, critic, author
Paul Stookey (Peter, Paul and Mary)
U. S. Senator Carol Moseley-Braun (D-IL)
Billy Crystal
Garry Trudeau (Doonesbury)
Nelson Mandela
Mel Gibson
Carrie Fisher
Nicole Kidman
Jerry Seinfeld
Jamie Foxx
Sela Ward
Mark Harmon
Gary Dourdan
Marg Helgaberger
Evangeline Lilly
Tori May
08-07-2010, 02:11 AM,
mothandrust
-


Posts: 1,616
Threads: 285
Joined: Jan 2007
RE: Your personality type: "Determined Realist"
FT, it's only a good thing if people actually isten to you
results from the Jung test:
INTJ
Introverted Intuitive Thinking Judging
Strength of the preferences %
56 38 12 11
# moderately expressed introvert
# moderately expressed intuitive personality
# slightly expressed thinking personality
# slightly expressed judging personality
Rational Portrait of the Mastermind (INTJ)
All Rationals are good at planning operations, but Masterminds are head and shoulders above all the rest in contingency planning. Complex operations involve many steps or stages, one following another in a necessary progression, and Masterminds are naturally able to grasp how each one leads to the next, and to prepare alternatives for difficulties that are likely to arise any step of the way. Trying to anticipate every contingency, Masterminds never set off on their current project without a Plan A firmly in mind, but they are always prepared to switch to Plan B or C or D if need be.
Masterminds are rare, comprising no more than, say, one percent of the population, and they are rarely encountered outside their office, factory, school, or laboratory. Although they are highly capable leaders, Masterminds are not at all eager to take command, preferring to stay in the background until others demonstrate their inability to lead. Once they take charge, however, they are thoroughgoing pragmatists. Masterminds are certain that efficiency is indispensable in a well-run organization, and if they encounter inefficiency-any waste of human and material resources-they are quick to realign operations and reassign personnel. Masterminds do not feel bound by established rules and procedures, and traditional authority does not impress them, nor do slogans or catchwords. Only ideas that make sense to them are adopted; those that don't, aren't, no matter who thought of them. Remember, their aim is always maximum efficiency.
In their careers, Masterminds usually rise to positions of responsibility, for they work long and hard and are dedicated in their pursuit of goals, sparing neither their own time and effort nor that of their colleagues and employees. Problem-solving is highly stimulating to Masterminds, who love responding to tangled systems that require careful sorting out. Ordinarily, they verbalize the positive and avoid comments of a negative nature; they are more interested in moving an organization forward than dwelling on mistakes of the past.
Masterminds tend to be much more definite and self-confident than other Rationals, having usually developed a very strong will. Decisions come easily to them; in fact, they can hardly rest until they have things settled and decided. But before they decide anything, they must do the research. Masterminds are highly theoretical, but they insist on looking at all available data before they embrace an idea, and they are suspicious of any statement that is based on shoddy research, or that is not checked against reality.
Alan Greenspan, Ben Bernanke, Dwight D. Eisenhower, General Ulysses S. Grant, Frideriche Nietzsche, Niels Bohr, Peter the Great, Stephen Hawking, John Maynard Keynes, Lise Meitner, Ayn Rand and Sir Isaac Newton are examples of Rational Masterminds.
08-07-2010, 04:13 AM,
FastTadpole
Know Thyself


Posts: 5,009
Threads: 612
Joined: Aug 2009
RE: Your personality type: "Determined Realist"
I was surprised on the depth and accuracy of these short surveys. There is a lot of crap out there that I stumbled upon.

It's really important to know who you are. This actually helps a bit in confirming the path I am working towards on my short existence on this Earth.
08-07-2010, 07:25 PM,
(This post was last modified: 08-07-2010, 07:27 PM by joeblow.)
joeblow
Disinfo Agent & thief

Posts: 596
Threads: 294
Joined: Sep 2009
RE: Your personality type: "Determined Realist"
http://www.politicalcompass.org/test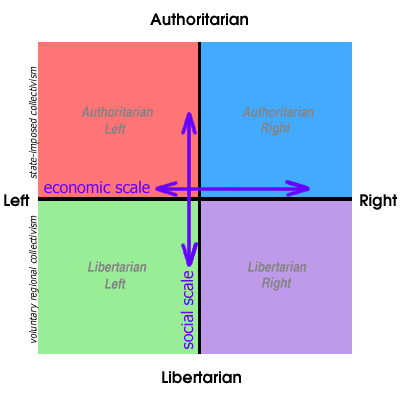 Your political compass
Economic Left/Right: -7.00
Social Libertarian/Authoritarian: 0.82
08-07-2010, 07:59 PM,
mastermg
The Saracen


Posts: 3,384
Threads: 333
Joined: May 2007
RE: Your personality type: "Determined Realist"
Im an ISFP.

ISFP's can be over-accepting of others and need to be more skeptical at times. Their need to please everyone makes them reluctant to critique any one but themselves. This excessive desire to trust others makes them targets for hurt feelings and disadvantaged relationships. Long-range planning and adherence to policies can be their downfall. When the freedom to act on their instincts is limited, ISFP's become bored, restless, and passively defiant. They are skilled at seeming to comply with regulations while annoying those who cause them distress.

If stress continues to build, ISFP's will penalize others through self-degrading behavior. This behavior has the tendency to divert accountability away from themselves and onto others who they blame for their plight. This restores the excitement back into ISFP's lives while at the same time getting even with their accused oppressors. Rationalizing their responsibilities, stressed-out ISFP's attempt to find their way out of unstimulating circumstances through seeking inappropriate thrills.

Joy for me :/
08-07-2010, 08:27 PM,
hilly7
Posting Freak


Posts: 4,107
Threads: 751
Joined: Apr 2007
RE: Your personality type: "Determined Realist"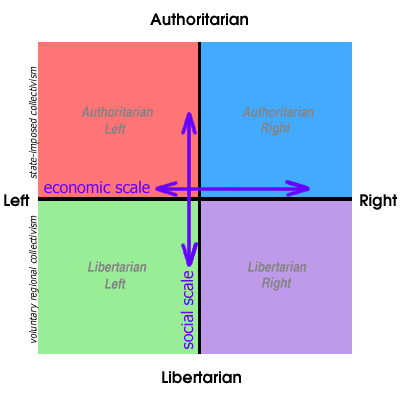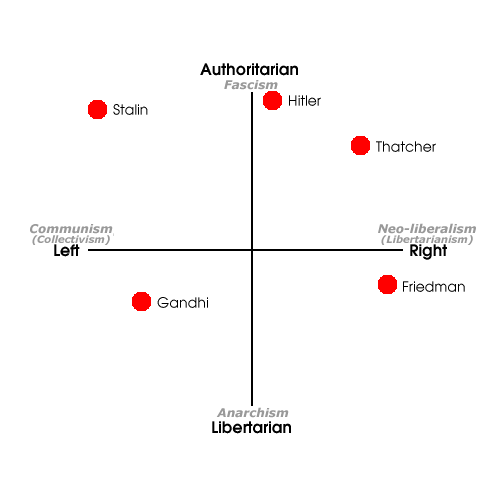 Your political compass
Economic Left/Right: -6.25
Social Libertarian/Authoritarian: -1.59
08-07-2010, 08:46 PM,
FastTadpole
Know Thyself


Posts: 5,009
Threads: 612
Joined: Aug 2009
RE: Your personality type: "Determined Realist"
08-11-2010, 08:40 AM,
(This post was last modified: 08-11-2010, 08:42 AM by ondakatt.)
ondakatt
Junior Member


Posts: 11
Threads: 0
Joined: Jan 2010
RE: Your personality type: "Determined Realist"
The awful personality test result:
ENFJ
My political compass score:
Possibly Related Threads...
Thread
Author
Replies
Views
Last Post
Personality Disorder Test
TheQleaner
4
1,470
11-28-2009, 11:08 PM
Last Post: mastermg
"Pentagon hacker" in final bid against extradition
---
1
756
10-11-2009, 09:57 PM
Last Post: ---
Method Man Talks Taxes And Calls Jail "Cool"
joeblow
0
498
10-09-2009, 08:08 PM
Last Post: joeblow
The "Illuminati" are getting creative about stopping Internet Knowledge
joeblow
3
1,249
10-02-2009, 06:01 AM
Last Post: Bobert
Global "Media Flu" Pandemic Worsens
---
1
573
09-14-2009, 02:46 AM
Last Post: icosaface
I'm sick to death of the amateur indy "journalists".
Guest
1
504
09-03-2009, 06:27 AM
Last Post: Melchor
Rothschild Connection to "Lockerbie Bomber"
TriWooOx
1
650
08-31-2009, 04:37 AM
Last Post: yeti
The power of technology - such as blogs - meant that the world could no longer be run by "elites"
mexika
1
539
07-22-2009, 08:01 AM
Last Post: mexika
Award Winning Movie: "SUPERPOWER"
mastermg
2
723
07-09-2009, 10:15 PM
Last Post: DJOldskool
Germany bans "killer" video games
drummer
2
691
07-07-2009, 10:30 PM
Last Post: Weyland
Users browsing this thread: 1 Guest(s)