Thread Rating:
Hotep!
11-19-2007, 04:34 AM,
Hei Hu Quan
Posting Freak


Posts: 1,109
Threads: 173
Joined: Jan 2007
Hotep!
Peace to you as well friend. Welcome, fill your cup here at ConCen.
"We Will Fight and Fight from This Generation to the Next" -
Vietnamese People's Fighting Slogan
Freedom Undefended is Freedom Unearned!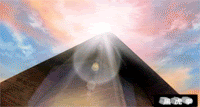 Users browsing this thread: 1 Guest(s)