Thread Rating:
Favourite Movie?
05-18-2007, 10:23 PM,
Hei Hu Quan
Posting Freak


Posts: 1,109
Threads: 173
Joined: Jan 2007
Favourite Movie?
Much too many, but I'd have to say off the top of my head, Hangmen Also Die by Fritz Lang, Sin City, Desperado, America: Freedom to Fascism, Blade, 911 Mysteries, Bourne Identity, Jet Li's Kiss of the Dragon, and the Honour of Dong Fang-Xu (Pride's Deadly Fury), The Seven Samurai, Shogun Assassin and the Zatoichi film series of the 1960's.
"We Will Fight and Fight from This Generation to the Next" -
Vietnamese People's Fighting Slogan
Freedom Undefended is Freedom Unearned!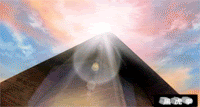 Possibly Related Threads...
Thread
Author
Replies
Views
Last Post
What is the best movie u have seen lately?
clouds
116
22,582
08-01-2014, 08:52 AM
Last Post: Easy Skanking
[split] movie
RaFTertheONE
7
588
07-24-2014, 10:18 PM
Last Post: RaFTertheONE
A Movie I recommend : The East (2013)
rockingtheboat
0
240
03-20-2014, 08:59 AM
Last Post: rockingtheboat
Movie: Filth 2013, Scotland's Finest
CharliePrime
10
887
02-21-2014, 04:01 PM
Last Post: CharliePrime
Movie: ELYSIUM
Orwell63
0
323
07-14-2013, 07:23 PM
Last Post: Orwell63
STARBUCK - Movie made in Quebec -Canada
Watchdog
0
433
03-29-2013, 11:19 PM
Last Post: Watchdog
Movie with Concen-esque themes.
Doomsticks
5
777
01-18-2013, 12:58 AM
Last Post: Easy Skanking
The sheeple can go from docile to dangerous - a clip from the movie Easy Rider
Infinite
1
846
05-07-2011, 06:16 PM
Last Post: yeti
favorite movie?
Willard
18
3,405
12-09-2010, 12:45 PM
Last Post: simy
Anyone Remember this show/movie?
SacredSleep
9
1,814
09-05-2010, 04:04 PM
Last Post: solar
Users browsing this thread: 1 Guest(s)