Thread Rating:
Pfizer Used 200 Nigerian Infants and Children as Pharmacutical Test Subjects
06-01-2007, 02:43 AM,
Hei Hu Quan
Posting Freak


Posts: 1,109
Threads: 173
Joined: Jan 2007
Pfizer Used 200 Nigerian Infants and Children as Pharmacutical Test Subjects
These pharmaceutical monstrosities use the public in general for testing their products and it's the biggest kept industry secret. Moreover, under the cover of the World Health Organization, UNICEF and other fronts for Eugenics, they use the underdeveloped countries as a large scale lab in which to field test their newest concoctions. Other times they use sterilisation agents, and procedures on unwitting women in campaigns to cull their population. Still other means are used like the pushing of birth control or badgering and offering women incentives not to bear children. This is Eugenics in action and it has always lingered in the background as a weapon in achieving the goals of population control through means of medical, contrived and instigated warfare, chemical/biological agents, starvation through manipulations of resources and environment, advocation of birth control and abortion and state policy of child limitation. In the developed countries it occurs but through much more devious and surreptitious methods that target people through race and class. Let it never be forgotten that the Nazi's field tested what America and Britain developed and propagated. It was three sociopathic nations whom conspired together to achieve their goal of master race theology using the opportunity of Nazi Germany to advance it into overt practice. The UK and US Eugenics operations established the practice of methodically experimenting on, sterilizing and murdering those they deemed unfit. Then they let the Nazis they assisted into power, take it as far as they could, to push the IllumiNazi protocols. Gardasil by Merck is the latest ploy launched to gain proximity to women of child-bearing years, by attempting to bribe legislators and leaders into making their specious vaccine mandatory for all young women over the age of 9 years old.
Also, there is an obfuscation of truth within this article in the second to last sentence:
Quote:But the episode has got in the way of successive public initiatives, including a polio vaccination drive that prompted an 11-month boycott in Kano.
What was omitted was a report from 2004 that stated:
March 11, 2004
LifeSiteNews.com
KADUNA, Nigeria - A UNICEF campaign to vaccinate Nigeria's youth against polio may have been a front for sterilizing the nation. Dr. Haruna Kaita, a pharmaceutical scientist and Dean of the Faculty of Pharmaceutical Sciences of Ahmadu Bello University in Zaria, took samples of the vaccine to labs in India for analysis.
Using WHO-recommended technologies like Gas Chromatography (GC) and Radio-Immuno assay, Dr. Kaita, upon analysis, found evidence of serious contamination. "Some of the things we discovered in the vaccines are harmful, toxic; some have direct effects on the human reproductive system," he said in an interview
with Kaduna's Weekly Trust.
Long story short, Pfuck Pfizer, Merck and all the myriad of other Fourth Reich experimenters who see us all as nothing more than masses of test subjects to fulfil campaigns for Eugenics and profit.
Link:
Pfizer Faces Criminal Charges
Story:
Drugs Giant Faces Criminal Charges Over Clinical Trial
By Andrew Gumbel in Los Angeles
Published: 31 May 2007

The US pharmaceutical giant Pfizer has been slapped with criminal charges in Nigeria over a notorious clinical trial it conducted on children during a meningitis epidemic a decade ago. Patients became unwitting guinea pigs for a new, untested antibiotic and many of them either died or were left with permanent disabilities.

Pfizer and its representatives will be called to account at hearings due to begin next month in the Nigerian state of Kano, where public anger over the clinical trial - and the assurances of any pharmaceutical company - remains so high that the local population won't even trust the Nigerian government to immunise their children against polio.
The episode, which has already led to one unsuccessful suit in the US courts, was the inspiration for John Le Carre's novel The Constant Gardener and is frequently held up as an instance of scientific inquiry gone shockingly awry.
The Nigerian authorities say Pfizer researchers selected 200 children and infants from a crowded epidemic camp in Kano in 1996 and gave about half of them an untested antibiotic called Trovan. The lawsuit alleges that the researchers did not obtain consent from the children's families even though they knew from their own research that Trovan might have life-threatening side effects and was "unfit for human use".

The suit further contends that the researchers gave the other half a comparison drug made by Pfizer's competitor Hoffman-La Roche, but deliberately underdosed them to make their own product look better. Pfizer and its doctors "agreed to do an illegal act," the suit says, "in a manner so rash and negligent as to endanger human life".

Once the trial was over, the suit continues, Pfizer left the area, removed all medical records and "obliterated any evidence" of the trial. A Nigerian government report, which appears to have spurred the criminal charges, previously found that Pfizer never told the children or their parents they were participating in a trial and did not inform them that alternative treatments were available - most obviously chloramphenicol, a relatively cheap antibiotic usually recommended for bacterial meningitis.

The government report found that of the 11 children who died, five were taking Trovan and six were taking low doses of the comparison drug, ceftriaxone. An unknown number suffered deafness, blindness, paralysis and other disabilities.

The Kano authorities have charged Pfizer on eight counts of criminal conspiracy and voluntarily causing grievous harm. They have also filed a civil suit seeking more than $2.7bn (£1.3bn) in damages. Pfizer has responded to the lawsuit by insisting it did nothing wrong. "Pfizer continues to emphasize - in the strongest terms - that the 1996 Trovan clinical study was conducted with the full knowledge of the Nigerian government and in a responsible and ethical way consistent with the company's abiding commitment to patient safety," a company statement said. "Any allegations in these lawsuits to the contrary are simply untrue - they weren't valid when they were first raised years ago and they're not valid today."

Back in 1997, when Pfizer faced a US government audit of its records on Trovan, the company produced a letter from a hospital in Kano saying its study had been approved by the hospital's ethics committee. The company's accusers contend that the letter was fabricated after the fact, using a forged letterhead. The hospital, according to the suit, has no ethics committee.

Nigeria's decision to prosecute Pfizer marks the first known instance of a Third World country going after a pharmaceutical multinational. Until now, the Nigerians have trod very carefully around the issue - commissioning an investigation but then suppressing the results until they were leaked to The Washington Post a few years ago.

But the episode has got in the way of successive public initiatives, including a polio vaccination drive that prompted an 11-month boycott in Kano.

[b]Trovan has never been approved for use on US children. It was cleared for adults in 1997, but its use was restricted two years later following reports of liver damage and death. It is banned throughout Europe.
"We Will Fight and Fight from This Generation to the Next" -
Vietnamese People's Fighting Slogan
Freedom Undefended is Freedom Unearned!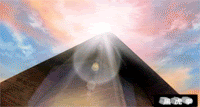 Possibly Related Threads...
Thread
Author
Replies
Views
Last Post
Feds found Pfizer too big to nail
TriWooOx
3
2,310
07-11-2010, 02:35 PM
Last Post: h3rm35
Scientists test medicinal marijuana against MS, inflammation and cancer
h3rm35
1
645
07-05-2010, 10:21 AM
Last Post: groen2
Johns Hopkins looking for subjects in psilocybin and spirituality study
h3rm35
0
1,135
05-29-2010, 03:45 AM
Last Post: h3rm35
SFPD drug-test technician accused of skimming
h3rm35
0
651
03-10-2010, 09:01 PM
Last Post: h3rm35
Imposition Of Punitive Punishments For Student Drug Test Failures Conflict With Feder
Easy Skanking
0
607
03-06-2010, 01:31 AM
Last Post: Easy Skanking
Over 2,500 Subjects Since 2005 Have Used Marijuana-Based Medicines In Controlled Clin
Easy Skanking
1
722
02-27-2010, 08:59 PM
Last Post: h3rm35
Users browsing this thread: 1 Guest(s)