---
Planetary temperature controls CO2 levels — not humans - icosaface - 08-05-2011



There goes another "fingerprint"…



It's not just that man-made emissions don't control the climate, they don't even control global CO2 levels.

Judging by the speech Murry Salby gave at the Sydney Institute, there's a blockbuster paper coming soon.

Listen to the speech: "Global Emission of Carbon Dioxide: The Contribution from Natural Sources"

Professor Murry Salby is Chair of Climate Science at Macquarie University. He's been a visiting professorships at Paris, Stockholm, Jerusalem, and Kyoto, and he's spent time at the Bureau of Meterology in Australia.

Over the last two years he has been looking at C12 and C13 ratios and CO2 levels around the world, and has come to the conclusion that man-made emissions have only a small effect on global CO2 levels. It's not just that man-made emissions don't control the climate, they don't even control global CO2 levels.




CO2 variations do not correlate with man-made emissions. Peaks and falls correlate with hot years (e.g. 1998) and cold years (1991-92). No graphs are available from Salby's speech or paper yet. This graph comes from Tom Quirk's related work (see below).



The higher levels of CO2 in recent decades appear to be mostly due to natural sources. He presented this research at the IUGG conference in Melbourne recently, causing great discussion and shocking a few people. Word reached the Sydney Institute, which rushed to arrange for him to speak, given the importance of this work in the current Australian political climate.

The ratio of C13 to C12 (two isotopes of carbon) in our atmosphere has been declining, which is usually viewed as a signature of man-made CO2 emissions. C12 makes up 99% of carbon in the atmosphere (nearly all atmospheric carbon is in the form of CO2). C13 is much rarer — about 1%. Plants don't like the rarer C13 type as much; photosynthesis works best on the C12 -type -of-CO2 and not the C13-type when absorbing CO2 from the air.

Prof Salby points out that while fossil fuels are richer in C12 than the atmosphere, so too is plant life on Earth, and there isn't a lot of difference (just 2.6%) in the ratios of C13 to C12 in plants versus fossil fuels. (Fossil fuels are, after all, made in theory from plants, so it's not surprising that it's hard to tell their "signatures" apart). So if the C13 to C12 ratio is falling (as more C12 rich carbon is put into the air by burning fossil fuels) then we can't know if it's due to man-made CO2 or natural CO2 from plants.

Essentially we can measure man-made emissions reasonably well, but we can't measure the natural emissions and sequestrations of CO2 at all precisely — the error bars are huge. Humans emits 5Gt or so per annum, but the oceans emit about 90Gt and the land-plants about 60Gt, for a total of maybe 150Gt. Many scientists have assumed that the net flows of carbon to and from natural sinks and sources of CO2 cancel each other out, but there is no real data to confirm this and it's just a convenient assumption. The problem is that even small fractional changes in natural emissions or sequestrations swamp the human emissions.

UPDATE Inserted: E.M.Smith covered this point well in 2009


"It is often asserted that we can measure the human contribution of CO2 to the air by looking at the ratio of C12 to C13. The theory is that plants absorb more C12 than C13 (by about 2%, not a big signature), so we can look at the air and know which came from plants and which came from volcanos and which came from fossil fuels, via us. Plants are 'deficient' in C13, and so, then, ought to be our fossil fuel derived CO2.

The implication is that since coal and oil were from plants, that "plant signature" means "human via fossil fuels". But it just isn't that simple. Take a look at the above chart. We are 5.5 and plants are putting 121.6 into the air each year (not counting ocean plants). There is a lot of carbon slopping back and forth between sinks and sources. Exactly how closely do we know the rate of soil evolution of CO2, for example?"

Chiefio also found some interesting quotes pointing out that corn (a C4 plant) absorbs more C13, and our mass fields of corn might just muck up the stats… (it's a good post ).



The sources of CO2 don't seem to be industrialized areas



Suspiciously, when satellites record atmospheric CO2 levels around the globe they find that the sources don't appear to be concentrated in the places we'd expect — industry or population concentrations like western Europe, the Ohio Valley, or China. Instead the sources appear to be in places like the Amazon Basin, southeast Asia, and tropical Africa — not so much the places with large human emissions of CO2!

But CO2 is a well mixed gas so it's not possible to definitively sort out the sources or sinks with CO2 measurements around the globe. The differences are only of the order of 5%.

Instead the way to unravel the puzzle is to look at the one long recording we have (at Mauna Loa, in Hawaii, going back to 1959) and graph the changes in CO2 and in C13 from year to year. Some years from January to January there may be a rise of 0 ppmv (ie no change), some years up to 3 ppmv. If those changes were due to man-made CO2 then we should see more of those rapid increases in recent times as man-made emissions increased faster.



What Salby found though, was nothing like what was expected



The largest increases year-to-year occurred when the world warmed fastest due to El Nino conditions. The smallest increases correlated with volcanoes which pump dust up into the atmosphere and keep the world cooler for a while. In other words, temperature controls CO2 levels on a yearly time-scale, and according to Salby, man-made emissions have little effect.

The climate models assume that most of the rise in CO2 (from 280 ppmv in1780 to 392 ppmv today) was due to industrialization and fossil fuel use. But the globe has been warming during that period (in fact since the depths of the Little Ice Age around 1680), so warmer conditions could be the reason that CO2 has been rising.

Salby does not dispute that some of the rise in CO2 levels is due to man-made emissions, but found that temperature alone explains about 80% of the variation in CO2 levels.

The up and coming paper with all the graphs will be released in about six weeks. It has passed peer review, and sounds like it has been a long time coming. Salby says he sat on the results for six months wondering if there was any other interpretation he could arrive at, and then, when he invited scientists he trusted and admired to comment on the paper, they also sat on it for half a year. His speech created waves at the IUGG conference, and word is spreading.

A book will be released later this year: Physics of the Atmosphere and Climate.

The above article was copied from Jo Nova's site




---
RE: Planetary temperature controls CO2 levels — not humans - rsol - 08-05-2011

http://www.ferdinand-engelbeen.be/klimaat/co2_measurements.html#The_mass_balance


---
RE: Planetary temperature controls CO2 levels — not humans - Bull Medicine - 08-06-2011


Quote:Thus we may conclude:

All observed evidence from measurements all over the earth show with overwhelming evidence that humans are causing the bulk of the increase of CO2 into the atmosphere.



But...



That humans are the cause of the recent increase of CO2 doesn't tell

anything

about the influence of increased CO2 on temperature!
http://www.ferdinand-engelbeen.be/klimaat/co2_measurements.html#The_mass_balance
global warming?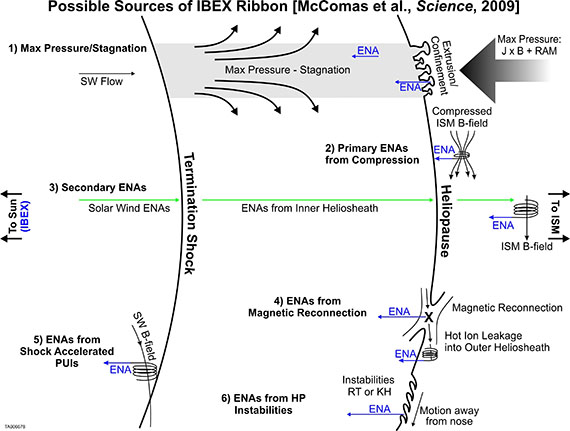 [img] http://www.csmonitor.com/var/ezflow_site/storage/images/media/images/2009/1016/nasa-s-ibex-finds-mysterious-ribbon-at-edge-of-solar-system/article_photo1.jpg/6875339-1-eng-US/article_photo1.jpg_full_600.jpg[/img]

duck and cover
sry







---
RE: Planetary temperature controls CO2 levels — not humans - icosaface - 08-08-2011



Following the Mt Pinatubo eruption in 1991, change in CO2 dropped dramatically. Conversely, following the natural warming of the 1998 El Nino, change in CO2 increased dramatically. Sources: Climate4you.com & The Climate Scam SE



Venus: No Greenhouse Effect



by Harry Dale Huffman

The flip side of the entrenched incompetence in science today is that all it takes is scientific competence to make revolutionary discoveries, or fundamental corrections to current dogma. Being a competent physicist rather than an incompetent climate scientist (which 97% of them demonstrably are), I was able recently to post an answer on yahoo.com to a question about the greenhouse effect on Venus, an update to which I give here:

Surprisingly to most, there is no greenhouse effect at all, and you can prove it for yourself.

From the temperature and pressure profiles for the Venusian atmosphere, you can confirm that, at the altitude where the pressure = 1000 millibars, which is the sea level pressure of Earth, the temperature of the Venusian atmosphere is 66ºC = 339K.

This is much warmer than the temperature at the surface of the Earth (at pressure = 1000 millibars), which is about 15ºC = 288K. HOWEVER

Venus is closer to the Sun, and gets proportionally more power from it. Earth is 93 million miles from the Sun, on average, while Venus is only 67.25 million. Since the intensity of the Sun's radiation decreases with distance from it as 1 over r-squared, Venus receives (93/67.25) squared, or 1.91 times the power per unit area that Earth receives, on average.

Since the radiating temperature of an isolated body in space varies as the fourth-root of the power incident upon it, by the Stefan-Boltzmann law, the radiating temperature of Venus should be the fourth-root of 1.91 (or the square-root of 93/67.25) = 1.176 times that of the Earth. Furthermore, since the atmospheric pressure varies as the temperature, the temperature at any given pressure level in the Venusian atmosphere should be 1.176 times the temperature at that same pressure level in the Earth atmosphere, INDEPENDENT OF THE DIFFERENT LEVELS OF INFRARED ABSORPTION in the two atmospheres. In particular, the averaged temperature at 1000 millibars on Earth is about 15ºC = 288K, so the corresponding temperature on Venus, WITHOUT ANY GREENHOUSE EFFECT, should be 1.176 times that, or 339K. But this is just 66ºC, the temperature we actually find there from the temperature and pressure profiles for Venus.

[Note: The derivation of the radiating temperature above is for absolute temperature, in degrees Kelvin (K), so the 1.176 factor relates the Kelvin temperatures, not the Celsius temperatures.]

So there is no greenhouse effect. You have just proved that climate science is utterly wrong to think otherwise. This is the scandal that so many "experts" in climate science, and all the scientific authorities, will not face. Listen to the physicists that tell you there is no greenhouse effect; they know without having to go to the Venus data -- and I am one of them. The continuing incompetence on this vital point among so many scientists, for more than a century, is amazing, and tragic.

Here is a table more precisely comparing the temperatures at various pressures in Earth's atmosphere (the standard atmosphere) with the corresponding temperatures in Venus's atmosphere:


(updated 12/02/10)

My uncertainty in finding T_Venus from the graphs is +/- 1.4 K, so any error less than about 1.2 K (in the last column) is negligible. I don't know why the comparison falters slightly between 600 and 300 mb, or why it improves suddenly at 200 mb (~60 km altitude), but the Venus cloud top is given as 58 km, between the 300 and 200 mb levels.

The Venus atmosphere is 96.5% carbon dioxide, and supposedly superheated due to a runaway greenhouse effect, yet that portion of it within the pressure bounds of the Earth atmosphere is remarkably like the Earth in temperature. This is student-level analysis, and could not have been neglected by climate scientists, if they were not rendered incompetent by their dogmatic belief in the greenhouse hypothesis. (Again, the overwhelming extent of fundamental incompetence exhibited by scientists today is the real underlying story.) This result also flies in the face of those who would say the clouds of Venus reflect much of the incident solar energy, and that therefore it cannot get 1.91 times the power per unit area received by the Earth -- the direct evidence presented here is that its atmosphere does, in fact, get that amount of power, remarkably closely. This in fact indicates that the Venusian atmosphere is heated mainly by incident infrared radiation from the Sun, which is not reflected but absorbed by Venus's clouds, rather than by warming first of the planetary surface. (It also indicates that the Earth atmosphere is substantially warmed the same way, during daylight hours, by direct solar infrared irradiation, and that the temperature profile, or lapse rate, for any planetary atmosphere is relatively oblivious to how the atmosphere is heated, whether from above or below.) This denies any possibility of a "greenhouse effect" on Venus (or on Earth), much less a "runaway" one. This has already been pointed out recently by physicists Gerlich and Tscheuschner, who have written succinctly, "...since the venusian atmosphere is opaque to visible light, the central assumption of the greenhouse hypotheses [sic] is not obeyed." Yet they are ridiculed by climate scientists, who thus behave like spoiled children who refuse to be chastised by their parents.

Another way to look at the Venus/Earth data is this:

Venus is 67.25 million miles from the Sun, the Earth, 93 million.

The radiating temperature of Venus should be 1.176 times that of the Earth.

Without ANY greenhouse effect as promulgated by the IPCC, at any given pressure within the range of the Earth atmosphere, the temperature of the Venus atmosphere should be 1.176 times that of the corresponding Earth atmosphere.

The facts:
at 1000 millibars (mb), T_earth=287.4 (K), T_venus=338.6, ratio=1.178
at 900 mb, T_earth=281.7, T_venus=331.4, ratio=1.176
at 800 mb, T_earth=275.5, T_venus=322.9, ratio=1.172
at 700 mb, T_earth=268.6, T_venus=315.0, ratio=1.173
at 600 mb, T_earth=260.8, T_venus=302.1, ratio=1.158
at 500 mb, T_earth=251.9, T_venus=291.4, ratio=1.157
at 400 mb, T_earth=241.4, T_venus=278.6, ratio=1.154
at 300 mb, T_earth=228.6, T_venus=262.9, ratio=1.150
at 200 mb, T_earth=211.6, T_venus=247.1, ratio=1.168
(Venus temperatures are +/- 1.4K, Earth temp. are from std. atm)

The actual ratio overall is 1.165 +/- 0.015 = 0.991 x 1.176. It does not vary from the no-greenhouse theoretical value at any point by more than about 2%.


There is no sign whatever of a greenhouse effect on either planet. The fact that the temperature ratios are so close to that predicted solely by their relative distances from the Sun tells us that both atmospheres must be warmed, overall, essentially in the same way, by direct IR solar irradiation from above, not by surface emissions from below. Keeping it simple, the atmospheres must be like sponges, or empty bowls, with the same structure (hydrostatic lapse rate), filled with energy by the incident solar radiation to their capacity to hold that energy.

There is no greenhouse effect on Venus with 96.5% carbon dioxide, and none on the Earth with just a trace of carbon dioxide.
http://theendofthemystery.blogspot.com/


---
RE: Planetary temperature controls CO2 levels — not humans - rsol - 08-08-2011

pehaps you would like to read some of mr huffs books.

goto his website for more information on "science"

http://stores.lulu.com/hdhsciences

he just says it. you posted it...

he talks of atmospheric density. as though its an adequate mean to judge temperatures. so at 1000mb where are we on the earth? virtually on the planet surface? and now lets see where 1000mb is on the scale with Venus? for someone who thinks he knows a few things he seems to love fudging numbers then accuse others of the same. why does he not try and do that with Mars?

He also "disproves" plate tectonics and by all accounts is a firm believer in "design over chance".

what he fails so heroically to spot is that venus and earth are different planets with different mixes of gasses that have a different relationship with each other. we have to be concerned JUST with earth.


---
RE: Planetary temperature controls CO2 levels — not humans - icosaface - 08-08-2011

He carefully points out what he is taliking about, he doesn`t disprove plate tectonics rather he says it is evidence of intelligent design? Do you prefer random chance to intelligent design. He doesn`t fudge anything rather he is precise and concise.

rsol said:
Quote:what he fails so heroically to spot is that venus and earth are different planets with different mixes of gasses that have a different relationship with each other. we have to be concerned JUST with earth.

I don`t think you read his documents or you are not familiar with the concept of observing what actually happens in nature, recording the observations, drawing a hypothesis from the data and then checking to see if the hypothesis works, and so on.




---
RE: Planetary temperature controls CO2 levels — not humans - rsol - 08-09-2011

i beg your pardon but you are giving credit to a man who thinks the earth was created for a purpose and plate tectonics are a myth. i need not read any more from this loon. i dont care how many numbers he throws to blind you.

And yes i did read it. I also know that his figures are disingenuous to the extreme. and for some reason he gets the same temperatures for the surface gasses of the earth up against a reading from gasses some 50km from the surface of Venus and expects people to take in on face value. his argument is so skewed im working right this minute to come up with a decent adjective. when we have something we will get back to you...


---
RE: Planetary temperature controls CO2 levels — not humans - icosaface - 08-09-2011

Heavy on the "we", eh?


---