05-25-2012, 07:54 AM
Anarchist
Sentient Being


Posts: 432
Joined: Dec 2011
Occult or what?
Weird? Occult? Creative? You decide.
Hmmmm... No ancient symbolism
here
, moooove along, folks.
A nice skeleton sporting an impressive pair of Baphomet horns.
I do not know if this is occult or mind control or just weird... But it is weird.
Rather obvious. Oh, and red is the colour of blood/sacrifice/initiation.
Butterflies are usually associated with Monarch mind control... Is this guy an MK Ultra?
Am I the only one thinking "pineapple"? And what is with the hand obsession?
Remind you of
anyone
?
Ok, I have no idea.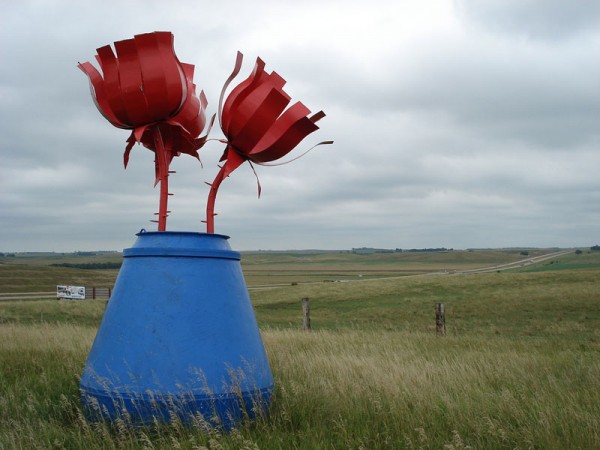 Well,
three is a magic number
.
There are plenty more sculptures to look at. So, what are your thoughts?
---
Every normal man must be tempted at times to spit on his hands, hoist the black flag, and begin slitting throats. - Henry L. Mencken

I believe that it is better to tell the truth than a lie. I believe it is better to be free than to be a slave. And I believe it is better to know than to be ignorant. - Henry L. Mencken
05-28-2012, 08:32 PM
Orwell63
Member


Posts: 165
Joined: Jul 2010
RE: Occult or what?
I've heard it said that, "boredom is a very high place."
06-01-2012, 09:37 AM
radical
Junior Member


Posts: 12
Joined: Jun 2012
RE: Occult or what?
its awesome! i like the art, i like the guy. very awesome. and the red cloaked figures, yeah its occult. lets take a trip and learn more
---
"We can easily forgive a child who is afraid of the dark; the real tragedy of life is when men are afraid of the light."
― Plato
06-01-2012, 05:20 PM
Anarchist
Sentient Being


Posts: 432
Joined: Dec 2011
RE: Occult or what?
Radical, I agree! We simply do not know enough about this place, and should conduct a thorough physical investigation... Who's up for a road trip?
---
Every normal man must be tempted at times to spit on his hands, hoist the black flag, and begin slitting throats. - Henry L. Mencken

I believe that it is better to tell the truth than a lie. I believe it is better to be free than to be a slave. And I believe it is better to know than to be ignorant. - Henry L. Mencken
User(s) browsing this thread: 1 Guest(s)