04-07-2009, 09:27 PM
April
Femod


Posts: 3,155
Joined: Aug 2006
Count the towers.
We took the dog to the sand dunes this weekend. :grin:
It was roughly a 25 – 30 minute drive, and approximately 17 miles.
From the passenger seat, I set out to count the cell towers and antennas along the way.
THERE WERE 40!!! Neither one of us could believe it.
When we lived in Washington, the towers were very different, and way more sporadic. You could actually get away from them if you wanted to there. It's not possible here.
I have felt like there must be 10 with in a 5 mile radius around the house.... and the closer you get to the city it's worse.
Over the years, there have been many articles and research posted on the danger and hazards of cell towers, though it's still a muddy issue as far as I'm concerned. Since many or most towers are owned by multiple companies, it makes it harder to identify who's parts are who's and which pieces are for what instruments, IMO only opening the doors for speculative denial from cell phone/wireless loving sheeple. From harmful radiation, to electromagnetic warfare, to weather modification..... I simply would like to better familiarize myself with what is known to be the facts on these issues.
here are some super basics in tower identification.
this site shows the common macrocells, microcells, and picocells....
http://www.planningportal.gov.uk/england/g...5315371867.html
Base transceiver stations
http://en.wikipedia.org/wiki/Base_Transceiver_Station
The wiki on cell sites.
http://en.wikipedia.org/wiki/Cell_site
and here are 3 photos of what the towers look like here!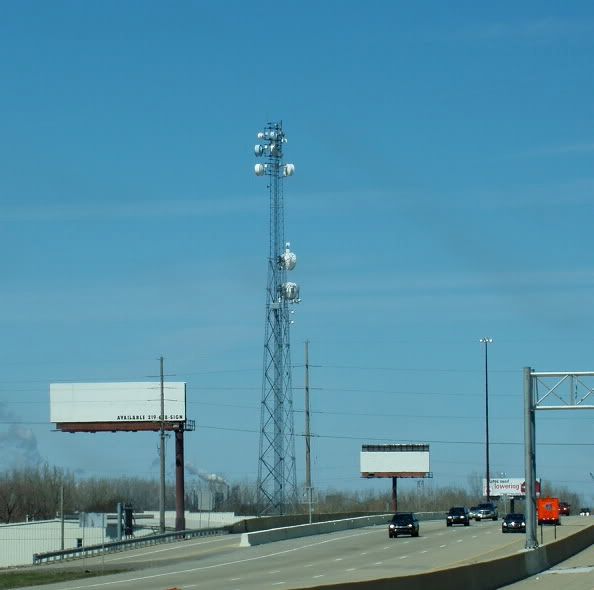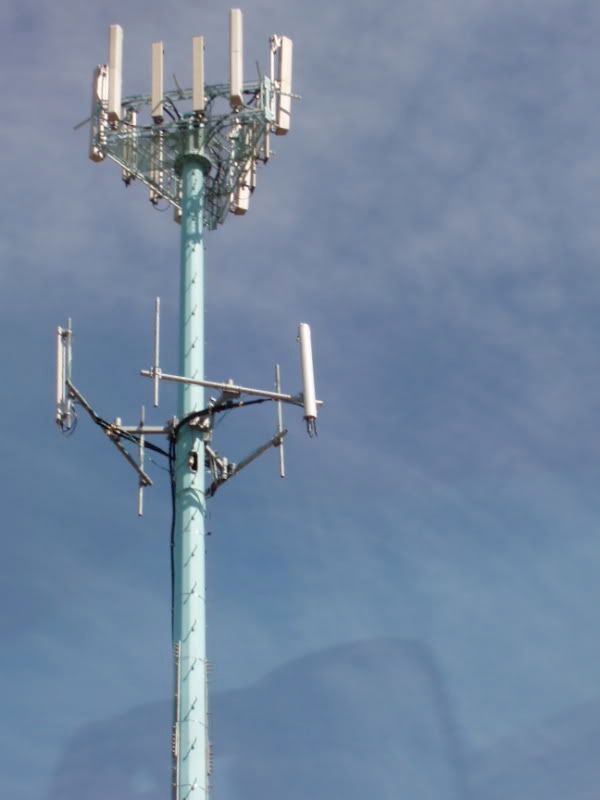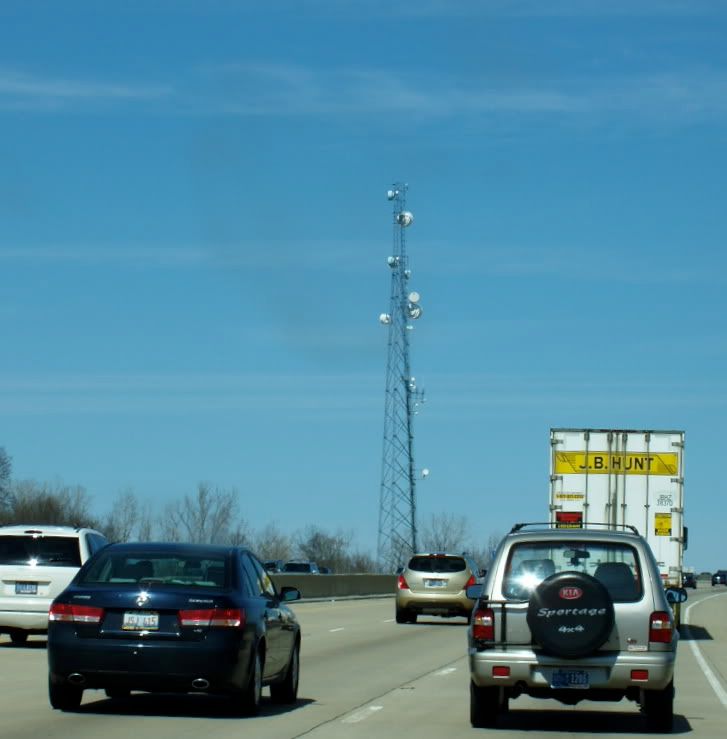 Post your cell towers in your area. Count them on the way to work... or next time you take a trip anywhere. You may be surprised with how many there actually are.
---
The Anthem
04-07-2009, 10:26 PM
(This post was last modified: 04-07-2009 10:45 PM by ---.)
---
Gone fishing

Posts: 7,574
Joined: Sep 2008
Count the towers.
People climbed on schools once and they broke them - the masts. I was there > legal translation - saw them do it, don't recognise them.:drunk:. Personally, I look forward to the window where direct action can be effective - the problem is how that would/will intersect with the co-option already in place. We need a deep bunker.

haha maybe 2012 is a frying of the powerstations! :freaked:not that that's great but it certainly would give a window if the bomb didn't go off.. but maybe not.. maybe it's a slow grinding assault into neo feudalism spiked with a cull *shrugs* This shit that's going down, I can't believe it's just the jews tbh. they are 'managers' imo..to digress.:)

IMSHO for sure we have to get stronger as a community- we're really on the outside trying to open peoples' eyes . What CC representsd is truly autonomous in ethic, for sure it's a great place.

I'm trying to wake up online autistics who pfft it, as far as possible, relatively, as it goes. I think it's time for advocacy for me but we are already demonised. The how to wake people up threads need to see more activity again imo

You're right, masts and towers are far too prevalent. There is no need for them to be the mainstay of communications tech. They just hurt people.
04-08-2009, 05:40 PM
Count the towers.
Last time I drove through that strip of cali, I noticed one every half mile. Some where even the fake palm tree looking ones. Eventually everyone's brain will end up like a bag of popcorn.
---
04-09-2009, 04:57 AM
Count the towers.
pics 1 and 3 are mostly microwave transmitters
---
User(s) browsing this thread: 1 Guest(s)