12-12-2010, 06:59 AM
cameljoe
Newbie


Posts: 1
Joined: Dec 2010
Greetings.
Hello fellow members. I'M new to this scene (ConCen), but well aware of the bigger picture if you get what I mean. It looks like a place that can fill my head with lots of knowledge. Whos running the show here? Doesn't appear to have very many rules, that's always a good sign, Lots of stoners for members I hope. I'M usually pretty stoned and seem to relate a lot more to the people who are just as blazed as I, well, at least I make more sense to them anyways. Pretty easy to figure out that I smoke Camels and that my name is Joe. Apart from that, I'M in college, I love Chronic, Dogs, any chick that smiles at me and alternative/revisionist books/media. I have a few friends that are "awake", but for the most part I'M surrounded by zombies and the willfully ignorant. I am happy to have stumbled upon this place and will register at the tracker as well . It's great that there's no ratio quota being enforced, the attitude of *getting the info out to the sheeple is more important than ratios* is perfect. What a concept !!. I'LL look around to see what else I can find here, seems like a heck of a lot of great info though. With this being finals week at college, I wont able to hang out as much as I would like. But you know how it goes, I have to do good on my finals tests, and show them that all this indoctrination programming that I'M paying $30,000 for and getting into 20 years of debt for, is really working well. I'M paying for it, so I might as well get my official *ACME Indoctrination Degree Certificate* right? But I'LL poke my head in now and then, just to say hi and get the low down on what;s going on. Are you picking up what I'M throwing down? (lol) I just or like saying that for some goofy reason, anyway, I'M raising my glass -Cheers to ya all- later days folks
12-12-2010, 07:53 AM
icosaface
Administrator


Posts: 1,660
Joined: Aug 2006
RE: Greetings.
Welcome to ConCen cameljoe, good luck jumping through the hoops.
---
An error does not become truth by reason of multiplied propagation, nor does truth become error because nobody sees it.
Mohandas Gandhi


Each of us is put here in this time and this place to personally decide the future of humankind.
Did you think you were put here for something less?
Chief Arvol Looking Horse

12-17-2010, 06:07 AM
Dunamis
Administrator


Posts: 2,353
Joined: Sep 2008
RE: Greetings.
I second icosaface's welcome, and hope you don't get lost in the rat race
Great to have you with us!
---
"He that saith he abideth in him ought himself also so to walk, even as he walked." --

1 John 2:6
"Whatever affects one directly, affects all indirectly... This is the interrelated structure of reality." --

Martin Luther King Jr.


"He that answereth a matter before he heareth it, it is folly and shame unto him." --

Proverbs 18:13


"Everyone thinks of changing the world, but no one thinks of changing himself." --

Leo Tolstoy


"To love is to be vulnerable" --

C.S Lewis
The Kingdom of God is within you! --

Luke 17:20-21
https://duckduckgo.com/
12-17-2010, 06:00 PM
April
Femod


Posts: 3,155
Joined: Aug 2006
RE: Greetings.
Sup ?
Please do not misunderstand my smile.
Good luck on those finals..... be thankful you didn't decide to get a 4 year at a private art school.
Welcome to the ConCen forums.
---
The Anthem
12-17-2010, 06:34 PM
RE: Greetings.
I Know Jackshit !!
I dig that siggy and try to tHINK along the same lines in not projecting what I think I know before I drink it in or at least swish it around the palette first. Trust your intuition but never your mind.
Welcome in cameljoe.
We all run the show. I find you get out what you put in.
There are rules though as far as
uploads
and
respect
to be crystal clear though.
.. and for the record I'm not a fellow stoner but I've tried just about everything non-synthetic that doesn't have to be injected 2wice -- I am a fellow human though to keep associations on the level and out of the pond and into liquid space as a whole.
---
There are no others, there is only us.
http://FastTadpole.com/
12-18-2010, 08:40 AM
TheQleaner
Senior Member


Posts: 323
Joined: Nov 2007
RE: Greetings.
(12-12-2010 06:59 AM)

cameljoe Wrote: Hello fellow members.
Welcome..
(12-17-2010 06:34 PM)

FastTadpole Wrote:

I Know Jackshit !!
Ditto..
---
Marc "TheQleaner" Fisher
Unseen Head
The Illuminati Order

Novus Ordo Seclorum

https://www.facebook.com/The.Illuminati.All.Seeing.Eye
01-03-2011, 12:24 AM
Umbrellaman
Invisible Operator


Posts: 41
Joined: Dec 2010
RE: Greetings.
to ConCen,
cameljoe
Have a good look around the Forum and Tracker too.
You'll find some interesting information
and share some of yours too.
Kind Regards.
Umbrellaman
---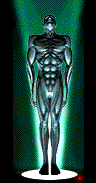 From a small island, far away.........
User(s) browsing this thread: 1 Guest(s)