Nazis Were Given 'Safe Haven' in U.S., Report Says
11-16-2010, 11:29 AM
(This post was last modified: 11-16-2010 11:30 AM by Castiel.)
Castiel
Supernatural will reveal itself


Posts: 275
Joined: Jan 2010
Nazis Were Given 'Safe Haven' in U.S., Report Says
Nazis Were Given 'Safe Haven' in U.S., Report Says
http://www.nytimes.com/2010/11/14/us/14n...wanted=all
600-page Report:
http://documents.nytimes.com/confidentia...ref=us#p=1
Stupid NY Times didn't make it into one file so I grabbed it and put it into a .doc file:
http://www.mediafire.com/?qw3sgq67v1xkvkt
---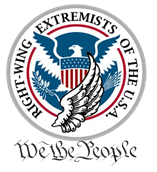 11-16-2010, 06:47 PM
Deathaniel
Senior Drinking Riker Member


Posts: 816
Joined: Mar 2010
RE: Nazis Were Given 'Safe Haven' in U.S., Report Says
f accountability of the dead make the living answer first for there crimes current!!!! talk about distraction, keep the people looking back rather then forward.... shite!
Even the title made me want to puke
---
Remember Knowledge is the only thing THEY can't take from you, and Knowledge is Know how, and Know how is Power!!!

Live long and Prosper!!!! Have a plan beyond words, and worry not of why the storm is coming as to how you're going to survive in it!!!!

Deathanyl @gmail!!!!!!
User(s) browsing this thread: 1 Guest(s)