08-23-2006, 11:19 PM
wokensheep
Posting Freak


Posts: 2,695
Joined: Aug 2006
Bush Art
dont look to close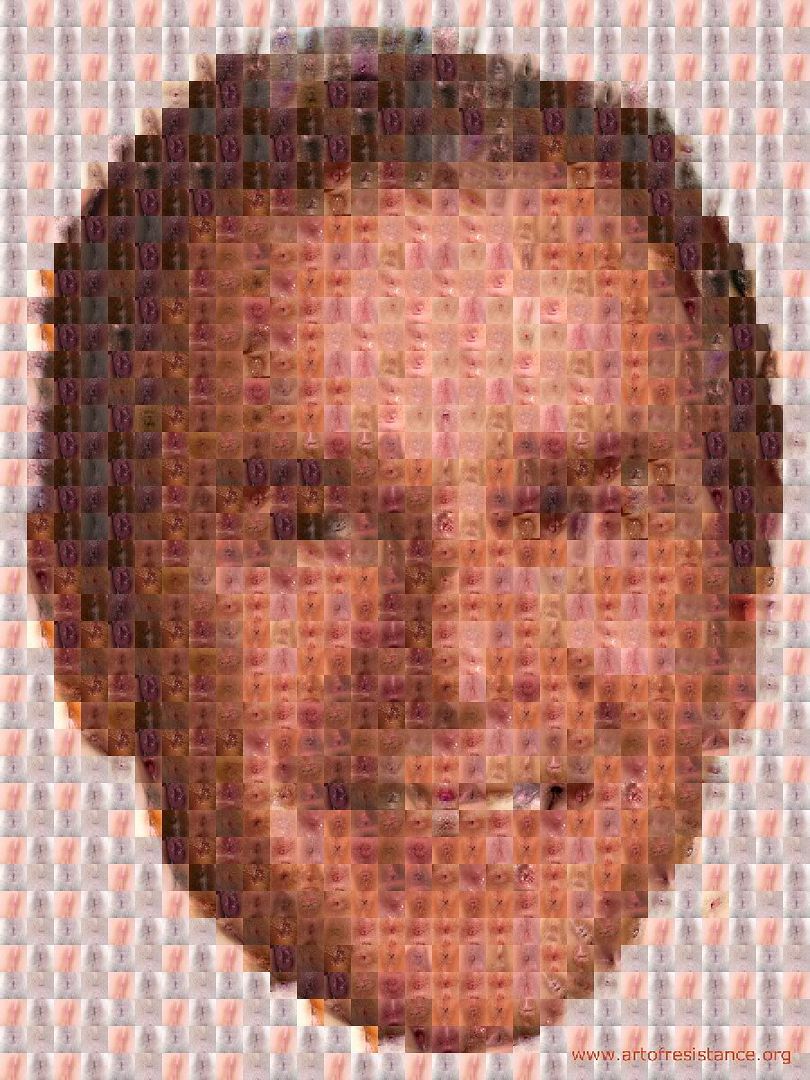 ---

08-23-2006, 11:48 PM
j0osh
Member


Posts: 242
Joined: Aug 2006
Bush Art
Good thing they are not hi-res enough to see upclose.


Some of them look perty gross.
08-24-2006, 12:16 AM
Bush Art
thats disgusting, but such a true thought. Lol
---
Do you really think your a higher form of life? You...With your dripping jaws, and your bloodshot eyes. You...With your varicosities and your vermin for an appendix. You...with your hemroids and assterioids. Often I wake up at night and ponder these matters. And then I feel very strongly that I should talk them over with Brother Theodore...and then, and then I wake up fully and remember that I am Brother Theodore. And my heart aches. And my tears flow. And I see my Aunt Marie floating in the chicken soup...more dead than alive...more naked than not. And oh, now I see a mailman, a mailman giving birth to a dog of all things!

Never a moments peace, never a moments peace...never a moments peace.
08-24-2006, 12:21 AM
wokensheep
Posting Freak


Posts: 2,695
Joined: Aug 2006
Bush Art
took alot O assholes to make that asshole
---

User(s) browsing this thread: 1 Guest(s)