Global Warming Real But Used As Source Of Profit
04-12-2007, 02:46 PM
waxzy
Posting Freak


Posts: 1,870
Joined: Aug 2006
Global Warming Real But Used As Source Of Profit
Climate research funding agency out of cash
Updated Tue. Apr. 10 2007 7:11 PM ET |
Canadian Press
OTTAWA -- Even as a UN report calls for better research on adaptation to climate change, Canada's most important funding agency for climate research says it has run out of money.
Gordon McBean, chair of the Canadian Foundation for Climate and Atmospheric Sciences, says he can't even arrange a meeting with Environment Minister John Baird to discuss the situation.
Research already under way will be completed, said McBean, but no new projects can be taken on despite many good proposals.
"On an issue which is seen as the major global issue, to say that we don't need any more science seems to me an ill-founded statement," said McBean, interviewed at a briefing on the latest climate study from the UN Intergovernmental Panel on Climate Change.
He said Canada cannot depend on research done in other countries. "Our public policy decisions should be based on the best possible science as seen and done in Canada."
The UN study, whose main elements have been reported over the last two weeks, says countries must focus not only on curbing greenhouse emissions, but also on preparing for impacts that cannot be avoided, which is referred to as adaptation.
"The vulnerability of North America depends on the effectiveness and timing of adaptation and the distribution of coping capacity," says the report.
"There is a need for improved understanding of the relationship between changes in average climate and those extreme events with the greatest potential impact on North America, including hurricanes, other severe storms, heat waves, floods and prolonged droughts."
It says North America's aging infrastructure and aging population will compound the effects of global warming.
"Without increased investments in countermeasures, hot temperature and extreme weather are likely to cause increased adverse health impacts from heat-related mortality, pollution, storm-related fatalities and injuries and infectious diseases."
Yet scientists told the briefing that Canada has no national adaptation strategy.
"Until now adaptation has been a neglected option in this picture," said Ian Burton, a professor emeritus at the University of Toronto.
No comment could be obtained from Baird's office Tuesday. He did issue a statement in response to the UN report last week but it contained no reference to adaptation.
"Canada's new government is serious about tackling climate change and protecting the air we breathe for Canadians today and for the future," he said.
The UN report gave examples of climate impacts already seen in North America.
For example, snow melt has declined 15 to 30 per cent in the Western mountains since 1950 and many bird and animal species have shifted their ranges north or to higher elevations.
In Canada, the area burned by forest fires has exceeded 60,000 square kilometers three times since 1990, twice the long-term average. The infestation of mountain pine beetle continues to expand into areas which used to be too cold for the insects.
Cold-water fisheries - including salmon - are in decline, the report added.
The breaching of a dike in Delta, B.C., last year and the flooding of New Orleans in 2005 demonstrate vulnerability to increased storm surges.
---

------------------
&I've come to the conclusion, after having spent many years in politics, is that our presidential elections turn out to be more of a charade than anything else, and I think that is true today. It is a charade,& - Ron Paul, Sept 2008.
------------------
We're in a lot of trouble, watch this - http://www.youtube.com/v/3L3QVn4JyYA
------------------


------------------
You cannot tax someone's labor because that is slavery
- Ed Brown, June 18 2007
------------------
The world's &freeest& country has the highest number in prison.
- arundhati roy
------------------
The crisis of modern democracy is a profound one. Free elections, a free press and an independent judiciary mean little when the free market has reduced them to commodities available on sale to the highest bidder.
- arundhati roy
------------------
The era of manufacturing consent has given way to the era of manufacturing news. Soon media newsrooms will drop the pretense, and start hiring theater directors instead of journalists.
- arundhati roy
------------------
The structure of capitalism is flawed. The motor that powers it cannot but vastly increase the disparity between the poor and the rich globally and within countries as well. Parecon is a brave argument for replacing that flawed machine and offers a much needed -- more equitable, democratic, participatory -- alternative economic vision.
- arundhati roy
------------------
[The choice between John Kerry and George Bush] is not a real choice. It's an apparent choice. Like choosing a brand of detergent. Whether you buy Ivory Snow or Tide, they're both owned by Proctor & Gamble.
- arundhati roy
------------------
No government's condemnation of terrorism is credible if it cannot show itself to be open to change by nonviolent dissent
- arundhati roy


------------------
Dr. Hermann Oberth who pioneered rocket design for the German Reich during World War II and later advanced rocket technology for the American manned space launches, cryptically stated:

"We cannot take the credit for our record advancement in certain scientific fields alone; we have been helped."



When asked by whom, he replied:

"The people of other worlds."
04-12-2007, 06:53 PM
Phil999
Senior Member


Posts: 655
Joined: Aug 2006
Global Warming Real But Used As Source Of Profit
just an assumption: the Canadian researchers do real science that will turn the human-made global warming nonsense into a joke. So they get no money.
---
I am my savior
04-12-2007, 07:24 PM
Hei Hu Quan
Posting Freak


Posts: 1,113
Joined: Jan 2007
Global Warming Real But Used As Source Of Profit
Here's an idea to the Canadian Foundation for Climate and Atmospheric Sciences, how about getting a well-known former Vice-President of the U.S. to organize and put on a big youth attractive extravaganza with music and magic. Where there'll be really hip music and cool celebrities saying all the right things. Letting us know the straight skinny on the horrors of global warming, how it's your fault, and not the corporations (after all they're sponsors), and how you Joe and Jane citizen need to perpetually spew out your limited cash reserves to the government war chest. It'll be one big emerald greeny corporate Woodstock party man and don't worry, the proceeds will not be diverted, squandered or plundered. Safe as houses like the coffers of Live Aids 1 & 2. No worries, ask an African how much better off they are after they received all that money and goods garnered from the concerts. Maybe Gore will even be knighted for his efforts as like the mighty Mr. Geldorf and Bono have for services rendered to the empire.
---
"We Will Fight and Fight from This Generation to the Next" -

Vietnamese People's Fighting Slogan




Freedom Undefended is Freedom Unearned!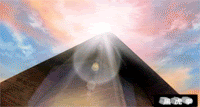 User(s) browsing this thread: 1 Guest(s)