Time Magazine Rates Borat More Influential Than Bush
05-04-2007, 01:47 PM
waxzy
Posting Freak


Posts: 1,870
Joined: Aug 2006
Time Magazine Rates Borat More Influential Than Bush
Time Magazine Rates Borat More Influential than Bush
Time magazine has released their list of 100 most influential people across the globe and surprisingly, George W. Bush does not appear on it. Kazakhstan's most derided "journalist" Borat, however, does make the cut.
Borat, played by Britain's Sacha Baron Cohen, caused controvery earlier this year with the release of his film, which depicted some Americans in a racist, sexist and extremist-conservative light. Cohen won a Golden Globe for his role.
The list is made up of 29 women and 71 men from 27 different nations across the globe. The Queen and Kate Moss were also included, as well as Michael J Fox, George Clooney, Oprah Winfrey and Brad Pitt. The list is not ranked in particular order.
Src
---

------------------
&I've come to the conclusion, after having spent many years in politics, is that our presidential elections turn out to be more of a charade than anything else, and I think that is true today. It is a charade,& - Ron Paul, Sept 2008.
------------------
We're in a lot of trouble, watch this - http://www.youtube.com/v/3L3QVn4JyYA
------------------


------------------
You cannot tax someone's labor because that is slavery
- Ed Brown, June 18 2007
------------------
The world's &freeest& country has the highest number in prison.
- arundhati roy
------------------
The crisis of modern democracy is a profound one. Free elections, a free press and an independent judiciary mean little when the free market has reduced them to commodities available on sale to the highest bidder.
- arundhati roy
------------------
The era of manufacturing consent has given way to the era of manufacturing news. Soon media newsrooms will drop the pretense, and start hiring theater directors instead of journalists.
- arundhati roy
------------------
The structure of capitalism is flawed. The motor that powers it cannot but vastly increase the disparity between the poor and the rich globally and within countries as well. Parecon is a brave argument for replacing that flawed machine and offers a much needed -- more equitable, democratic, participatory -- alternative economic vision.
- arundhati roy
------------------
[The choice between John Kerry and George Bush] is not a real choice. It's an apparent choice. Like choosing a brand of detergent. Whether you buy Ivory Snow or Tide, they're both owned by Proctor & Gamble.
- arundhati roy
------------------
No government's condemnation of terrorism is credible if it cannot show itself to be open to change by nonviolent dissent
- arundhati roy


------------------
Dr. Hermann Oberth who pioneered rocket design for the German Reich during World War II and later advanced rocket technology for the American manned space launches, cryptically stated:

"We cannot take the credit for our record advancement in certain scientific fields alone; we have been helped."



When asked by whom, he replied:

"The people of other worlds."
05-04-2007, 02:08 PM
Shinobi
Administrator


Posts: 687
Joined: Aug 2006
Time Magazine Rates Borat More Influential Than Bush
Borat: "Jak sie masz? My name Borat. I like you. I like sex. Is nice!
---
~ Veritas Vos Liberabit ~
05-04-2007, 02:16 PM
standvast
Kaputalist.


Posts: 1,727
Joined: Aug 2006
Time Magazine Rates Borat More Influential Than Bush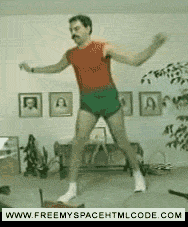 ---
If Thine I that I spy with my own little I Doeth Offend thee ; Pluck It out.
05-04-2007, 03:54 PM
JohnDoe1984
Posting Freak


Posts: 1,510
Joined: Aug 2006
Time Magazine Rates Borat More Influential Than Bush
I thought Borat was an incredibly racist movie on a lot of fronts. It did crack me up though.
Quote:"When I first marry, wife strong with plow!"
"Then voice deepen, "Borat.. Borat" She grow hair, and virgin hang like sleeve of wizard."
I'm not surprised Bush didn't make the list. Most thinking people know he's an ass and should probably be in jail for numerous reasons.
---
&We didn't have education. We had inspiration. If I was educated, I'd be a damn fool.&
-Bob Marley


User(s) browsing this thread: 1 Guest(s)