05-21-2007, 03:29 AM
(This post was last modified: 05-21-2007 03:32 AM by rockclimber.)
rockclimber
Posting Freak


Posts: 2,550
Joined: Aug 2006
My Thoughts
I don't know if this helps any, but I just have to say this for now.
No law, legislation, bill, or act of congress put an end to the Vietnam war. It was the people. People protesting in the streets, organizing, marching, using every form of protest they could imagine. It is time that we all start assembling and screaming in the streets about all the injustices that are being committed in our countries. It is this gathering of people that as it grows that will lead to a revolution. Right now we are getting our balls stomped.
Until such time that 1000s of us, then 10s of 1000s then millions start showing our anger will anything happen. I have come to this conclusion. We will never see justice any other way, period. We need something big, huge, something that they cannot ignore. We need to inform our policeman, anyone in the military of their crimes. Plant those seeds! It's going to take people, lots of people. This is what scares them, and we must not cower to our demands. Whether it be for illegal alien problem, 9-11, zionism, the crimes of our goverments, people must take it too the streets. It is time to man up, grow our balls and let them have it. We must inform, inform, inform, like never before and get the biggest damned gatherings we can. More healthy radicalism will be produced as a result. As more people lose their jobs, as more people are witnessing the crimes of our goverment, as more are exposed, the passion will grow. We must spread our shit like a virus because it just seems to me that time is of the essense. Pick an area that you and others are angry about and protest, and
protest it like never before
.
We have got to stand up to these criminals once and for all. It is time to
organize like never before
. This is more than about a war, 9-11, it's about what will happen if all their plans come to fruition, the very thing we dread. We must fight this
fight like never before
, everywhere and anywhere. They are nothing and we are everything.
We have to believe that we can move moutains or we are never going to win. Lose our hopelessness and turn it into actions. Enough is enough, we are fighters or we wouldn't be hear with broken hearts and anger at what is taking place. We must expose them and preserve what is good.
There are too many places to start but we must start somewhere and create a snowball effect.
I hear people say protesting won't work, but what else are we to do? Name one thing other than a small revolution where we will get our asses kicked and go down as nuttballs.
Remember it was the masses, us "serfs" that ended that damned Vietnam war. It was effective and it worked.
---
Blessed [are] the peacemakers: for they shall be called the children of God.
Matt 5:9 KJV

Am I therefore become your enemy, because I tell you the truth?
Gal 4:16 KJV

&The most dangerous man,to any government,is the man who is able to think things out for himself... Almost inevitably,he comes to the conclusion that the government he lives under is dishonest,insane and intolerable.&
-H.L Mencken
05-21-2007, 03:41 AM
Hei Hu Quan
Posting Freak


Posts: 1,113
Joined: Jan 2007
My Thoughts
Supremely well-thought out and articulated Rockclimber. Time has never been more urgent and your spirited words have incited me to re-double my efforts in this infowar. I hope others heed your battle cry and press their shoulders to the wheel in earnest. Stand fast in the path of freedom and justice and victory will be your reward!
---
"We Will Fight and Fight from This Generation to the Next" -

Vietnamese People's Fighting Slogan




Freedom Undefended is Freedom Unearned!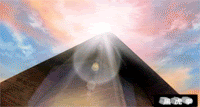 05-21-2007, 10:20 AM
My Thoughts
Well, the fact of the matter right there is kind of complex. You are right we need to start doing more, and its really, people need to get off their lazy asses and really start pushing the endless wall of neocons that keep trying to over run us and trample on us and spit all that nonsense in our faces. Time to get pumped up and glade through them like Wind and hit it where it really hurts, where they get their info and crap spewing out, which th ey take as literally fact.

You can go ahead and kill 100 dudes in a big battle, but they can easily be replaced, I mean you might gain some more experience if you didnt lose a arm or a leg in doing so, but aiming for the general section the info is coming from and such. Spew info that direction and over whelm em, with purness of the solitude of truth, not what you think is truth but facts. At least out do their facts, and out do them in calmness of the fact to.
12-12-2007, 01:24 AM
My Thoughts
i sent an email to a certain BBC dj the other night. as i was warmed by the music he played. I mentioned that he shoud not get sucked into the zombie like mentality that pervades "great| britain these days and not to lose his spirit.
A few mins later, he mentioned this on national radio andthen played, |We the people" 60s revolution song.
it was a glowing moment. We can change things, if we are brave. Anything is possible
12-30-2007, 02:27 AM
hammurabi
Junior Member


Posts: 20
Joined: Dec 2007
My Thoughts
what u gonna do when they put a chip in your ass.

u will be enslaved anyways , no escape possible.
only dead will set you free.
12-30-2007, 10:46 PM
NoSlave
Member


Posts: 139
Joined: Sep 2006
My Thoughts
Quote:what u gonna do when they put a chip in your ass.

u will be enslaved anyways , no escape possible.
only dead will set you free.
Sounds like some of us have already lost.
01-02-2008, 05:53 PM
hammurabi
Junior Member


Posts: 20
Joined: Dec 2007
My Thoughts
Quote:

Quote:what u gonna do when they put a chip in your ass.

u will be enslaved anyways , no escape possible.
only dead will set you free.



Sounds like some of us have already lost.
Yes I lost it.
01-03-2008, 02:20 PM
(This post was last modified: 04-22-2008 07:32 AM by trueaim.)
trueaim
Senior Member


Posts: 333
Joined: Jan 2008
My Thoughts
Protesting and taking to the streets isnt going to change anything even if you get a million people to all protest in the same spot, that will only play into their hands, waving placards and shouting slogans that would only suit their ends, i mean these guys invented the protest rally! it only works when they want it to work, No i reckon its best if you dont try to change the current system, you simply just dont take part in it, get the hell out of it any way you can, if you convince others to join the escape then great, but you got to have an exit plan, otherwise were like prisoners complaining that we are being miss treated, we are prisoners so we must escape.
---
&Is not my word like... a HAMMER that breaketh the rock in pieces&? Jeremiah 23:29
User(s) browsing this thread: 1 Guest(s)