No U.s. Jobs Without Homeland Security Approval
05-29-2007, 06:02 AM
No U.s. Jobs Without Homeland Security Approval
What if you already HAVE the job?
05-29-2007, 02:32 PM
ozlo
Member


Posts: 200
Joined: Aug 2006
No U.s. Jobs Without Homeland Security Approval
Quote:What if you already HAVE the job?
Even current employees will need to obtain eligibility approval from the DHS Within 60 days of the Immigration Reform Act of 2006 becoming law.
---
"Citizens may resist unlawful arrest to the point of taking an arresting officer's life if necessary."


Plummer v. State, 136 Ind. 306.
05-29-2007, 06:06 PM
(This post was last modified: 05-29-2007 06:09 PM by Hei Hu Quan.)
Hei Hu Quan
Posting Freak


Posts: 1,113
Joined: Jan 2007
No U.s. Jobs Without Homeland Security Approval
Hmmm... well, if protecting the U.S. from terrorists isn't the focus then what is? Here's an interesting story that shines some light on the reality and scope of their mission. Reality of their mission? Weed out dissidents and set up a system to target and lock individuals out of society, by means of government blacklist. Establish a system to target "enemies of the state" for punishment and suppression. No employment, financial resources frozen for confiscation, credit denied, and if they go to a cashless system you will be outlawed and barred credits. Then you're just an enemy citizen loitering in his own country relegated to desperate survival measures, suitable for framing and locking up as an example to others. Just remember, they hate us for
our
freedoms.
Link:
Terrorism not focus of Homeland Security
Story:
Group: Terrorism Not Focus of Homeland Security
POSTED: 7:39 p.m. EDT, May 27, 2007
Story Highlights
• Group analyzed millions of records obtained from immigration courts
• 12 of 814,073 charged in past three years faced terrorism charges
• Report also found DHS filed very few "national security" charges
• DHS spokesman calls report "ill-conceived"
From Scott Bronstein
CNN
WASHINGTON (CNN) --
Claims of terrorism represented less than 0.01 percent of charges filed in recent years in immigration courts by the U.S. Department of Homeland Security, according to a report issued Sunday by an independent research group.
This comes despite the fact the Bush administration has repeatedly asserted that fighting terrorism is the central mission of DHS.
The Transactional Records Action Clearinghouse said it analyzed millions of previously undisclosed records obtained from the immigration courts under the Freedom of Information Act.
Of the 814,073 people charged by DHS in immigration courts during the past three years, 12 faced charges of terrorism, TRAC said.

Those 12 cases represent 0.0015 percent of the total number of cases filed.

"The DHS claims it is focused on terrorism. Well that's just not true," said David Burnham, a TRAC spokesman. "Either there's no terrorism, or they're terrible at catching them. Either way it's bad for all of us."
The TRAC analysis also found that DHS filed a minuscule number of what are called "national security" charges against people in the immigration courts. The report stated that 114, or 0.014 percent of the total of roughly 800,000 individuals charged were charged with national security violations.
TRAC reported more than 85 percent of the charges involved more common immigration violations such as not having a valid immigrant visa, overstaying a student visa or entering the United States without an inspection.
According to the report by TRAC, which is affiliated with Syracuse University, the results show that there is an "apparent gap between DHS rhetoric about its role in fighting terrorism and what it actually has been doing."
DHS spokesman Russ Knocke called the TRAC report "ill-conceived" and said the group "lacked a grasp of the DHS mission."
Knocke said that, by clamping down on all forms of immigration, DHS has made it difficult for terrorists to come to the United States.
---
"We Will Fight and Fight from This Generation to the Next" -

Vietnamese People's Fighting Slogan




Freedom Undefended is Freedom Unearned!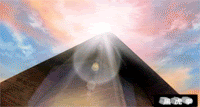 08-14-2007, 06:18 PM
Shinobi
Administrator


Posts: 687
Joined: Aug 2006
Job seekers must obtain Homeland Security approval
Adam Thomas
US citizens and other residents will require prior approval from Department of Homeland Security to get a job, under
new immigration guidelines
introduced by the Cabinet and sanctioned by President George W. Bush today.
This requirement was initially part of the failed immigration bill which has now been "within the boundaries of existing law to secure our borders more effectively," according to Homeland Security Secretary Michael Chertoff And Commerce Secretary Carlos Gutierrez.
The Employment Eligibility Verification System (EEVS)
has been renamed
E-verify
and will initially require more than 200,000 companies doing Federal business to use the system to establish employment eligibility of new hires and the validity of their Social Security Numbers.
Later the system will be expanded to cover all companies and will include photo screening features through agreements to allow E-Verify access to the repository of photographs in state Department Of Motor Vehicles databases.
American Civil Liberties Union pointed out that the DHS's verification system is error plagued and if the department makes a mistake in determining work eligibility, there will be virtually no way to challenge the error or recover lost wages due to the bill's prohibitions on judicial review.
"EEVS would be a financial and bureaucratic nightmare for both businesses and workers," said Timothy Sparapani,
ACLU
Legislative Counsel. "Under this already flawed program no one would be able to work in the U.S. without DHS approval - creating a 'No Work List' similar to the government's 'No Fly List.' We need immigration reform, but not at this cost."
President Bush praised the two Secretaries for implementing these important reforms.
"Although the Congress has not addressed our broken immigration system by passing comprehensive reform legislation, my Administration will continue to take every possible step to build upon the progress already made in strengthening our borders, enforcing our worksite laws, keeping our economy well-supplied with vital workers, and helping new Americans learn English," Bush said.
It is not clear how this scheme will be funded, as the allocation of US$400 million for the implementation of the EEVS/E-Verify system was part of the immigration bill.
The
Congressional Budgeting Office
estimates the system to cost in excess of a billion dollars.
http://pressesc.com/news/100410082007/job-...curity-approval
---
~ Veritas Vos Liberabit ~
08-14-2007, 07:51 PM
Job seekers must obtain Homeland Security approval
Quote:The Congressional Budgeting Office estimates the system to cost in excess of a billion dollars.
yeah right!
cheers for the article.
User(s) browsing this thread: 1 Guest(s)