The Corporate Takeover Of Us Intelligence
06-02-2007, 02:31 AM
(This post was last modified: 06-02-2007 02:33 AM by SerialExpLain.)
The Corporate Takeover Of Us Intelligence
06-02-2007, 02:49 AM
(This post was last modified: 06-02-2007 02:56 AM by Hei Hu Quan.)
Hei Hu Quan
Posting Freak


Posts: 1,113
Joined: Jan 2007
The Corporate Takeover Of Us Intelligence
Private contractors is all the rage now to get around those pesky Constitutional and Bill of Rights safeguards.

Wanna kill off a bunch of civilians who are just blocking your ingress for "their" resources? Call Blackwater, they'll use their carefully selected group of highly trained psychopaths to slay those soul-containers and get you those record profits! Now with 100% less accountability!

Need a black bag job done on some irritating pest claiming 9-11 and 7-7 were "inside jobs"? Ask one of our professional legion of private contractors who guarantee they'll get some dirt on them. Ask about our "Break the Law" special where we not only break into the person's home but we'll plant incriminating evidence for free! It's just our way of saying thanks and fuck the innocent. :biggrin:

BTW SE, Thank you for posting such an important and valuable article. Nice find.
---
"We Will Fight and Fight from This Generation to the Next" -

Vietnamese People's Fighting Slogan




Freedom Undefended is Freedom Unearned!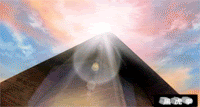 06-02-2007, 03:18 AM
(This post was last modified: 06-02-2007 03:23 AM by SerialExpLain.)
The Corporate Takeover Of Us Intelligence
LOL...thanks HHQ....enjoyed your post...damn, think of those sales and specials:crazy:

I can't believe what has happened to my country:crazy:

Its not right when you sit at train tracks and watch those cars that you can see through, go on and on, and think - damn are they for us, really? And knowing that so many in the USA sit at those tracks and think the same thing, and no one will put something up on the State Department website, saying RELAX WILL YA, THERE ARE NO CAMPS, DAMN IT SLEEP WELL TONIGHT, WE'VE GOT YOU SAFE HERE.

I used to have solace in the thought that American men are in the FBI, CIA, NSA, etc. and how could they all turn on their countrymen. The aforementioned article just stripped me of the luxury of that thought.

TPTB glaring silence to voices such as AJ, and the entire chorus of us asking the important questions, is to me the essence of mind control and so totally chilling.

Glad there is ConCen to vent all of it here, know what I mean?
User(s) browsing this thread: 1 Guest(s)