06-08-2007, 06:04 AM
Henry
Senior Member


Posts: 559
Joined: Jan 2007
Freedom River
---

06-08-2007, 06:18 AM
Freedom River
Fantastic, thank you.
06-09-2007, 03:57 AM
Freedom River
I have a vague memory of seeing that some Saturday morning during cartoons as a child in th '70's. I wonder how much of that stuck with me.

Great stuff!
---
"Today's scientists have substituted mathematics for experiments, and they wander off through equation after
equation, and eventually build a structure which has no relation to reality. " -Nikola Tesla

"When the power of love overcomes the love of power the world will know peace." -Jimi Hendrix
06-09-2007, 02:40 PM
April
Femod


Posts: 3,155
Joined: Aug 2006
Freedom River
Oh my gosh, that was so awesome! Thanks so much for sharing! To me that was an absolute masterpiece!

and that 6 minutes and 38 seconds was a total of 9,552 drawings... :dazed::crazy:
---
The Anthem
06-09-2007, 05:22 PM
Typhoid
Member


Posts: 212
Joined: Feb 2007
Freedom River
sweet! i suppose that comic was made in reference to Vietnam ?
---
The Truth Will Set You Free
06-09-2007, 08:34 PM
Hei Hu Quan
Posting Freak


Posts: 1,113
Joined: Jan 2007
Freedom River
Magnificent and poignant! Every man woman and child should see this and 'Animal Farm' from 1948.
---
"We Will Fight and Fight from This Generation to the Next" -

Vietnamese People's Fighting Slogan




Freedom Undefended is Freedom Unearned!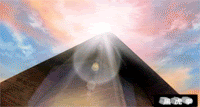 06-20-2007, 12:30 PM
Freedom River
Just watched it now, a great little parable. Must see IMHO...

If you are going to watch Animal Farm as Hei Hu Quan suggested, read the book first (its small in size), as the CIA bought the film rights to it, from Sonia, Orwell's widow in 1954. Then you can play spot the difference, between the book and film.
---
I'm lumping together various information concerning law (the illusion of control through words) here: http://honesty.org/forum/showthread.php?tid=59
User(s) browsing this thread: 1 Guest(s)