09-03-2010, 08:01 PM
Hydrogen
It is estimated that 75% of the universe consists of Hydrogen (in weight).
In time, hydrogen has been concentrated by their own gravity, to form stars.
In hydrogen stars, hydrogen (atom number 1) atoms are constantly fused together to form helium (atom number 2) and heavier elements (two hydrogen atoms form one helium atom, releasing energy in the process).
This process is called fusion.
Heavier elements like oxygen and carbon are also 'created' in stars.
Oxygen (atom number 8) is effect 8 hydrogen atoms fused together, and
Carbon (atom number 6) is in effect 6 hydrogen atoms fused together.
Water is H2O (2 Hydrogen atoms and 1 Oxygen atom, forming a water molecule).
There is no other source known for the creation of water, except for stars. In our solar system, the source is the sun.
'A theory' is that water is formed in the sun, in gas form (steam) and is expelled from the sun because of rotation. This steam moves outwards from the sun, until it reaches a planet. If the temperature is too high on that planet (and other factors), the gas does not condensate (become liquid water), and it is expelled from that planet as well (it keeps moving to the next planet).
When the water steam reaches a planet where the temperature is low enough it settles on that planet. If it is in the atmosphere and it condensates into liquid water, it then settles on the nearest planet.
The energy released in fusion is in the form of electromagnetic radiation (Heat, Light, UV-light, Radio waves etc are all electromagnetic radiation).
With fire or concentrated light (/ heat) of the sun, you can boil (evaporate) Water into steam.
If you Condensate (bring back to liquid form) Evaporated Water (steam, moisture), you create CLEAN Water.
This is called distillation.
*******************************
Distillation is used for separating water from any impurities, and it can be used for turning salt water (ocean water) and unclean water into DRINKING WATER.
*******************************
By electrifying (adding electricity to) water, hydrogen and oxygen can be separated from the water molecule, making H and O2 bubble up from the water in the form of gas. This is called electrolysis.
Photovoltaic crystals (solar cells) produce electricity from light and can be used for electrolysis.
H (hydrogen) is very combustible (flammable, burnable) gas when burnt with O2 (oxygen).
This produces an almost invisible flame (fire) that is used for example in the rockets of space shuttles.
*****************************
The only byproduct of burning H in O2 is, water.
*****************************
In short: H becomes O, H and O2 becomes H2O, H2O and C are the only known (to the average human) sources for life on any planet. In the process of fusion, the sun emits Light and Heat. Solar cells can produce clean electricity from Light. Electricity can re-separate H2O into H and O2 for clean fire. Fire and heat (from the fire, and/or directly from the sun) can turn unclean water and ocean water into CLEAN WATER without any byproduct.
Fossil fuel create 21.3 gigatonnes of carbon dioxide per year, adding to a net increase of 10.65 billion tonnes of atmospheric carbon dioxide per year, and is one of the causes of global warming.
We like to use easily accessible energy sources, but the source of all energy on the earth, including fossil fuel, wood, coal, even life itself, is the sun and/or other stars.
Why not go to the source of the energy and utilize it instead?
With the help of the sun, we can turn water into the cleanest fire known, and produce clean drinkable water for all beings on the planet, as long as the oceans exist.
http://en.wikipedia.org/wiki/Hydrogen
http://en.wikipedia.org/wiki/Electrolysis_of_water
http://en.wikipedia.org/wiki/Oxyhydrogen
http://en.wikipedia.org/wiki/Boiling
http://en.wikipedia.org/wiki/Fossil_fuel
09-03-2010, 11:34 PM
icosaface
Administrator


Posts: 1,660
Joined: Aug 2006
RE: Hydrogen
Sounds good to me. When you burn hydrogen you get water and heat as a by product, real recycling energy.
---
An error does not become truth by reason of multiplied propagation, nor does truth become error because nobody sees it.
Mohandas Gandhi


Each of us is put here in this time and this place to personally decide the future of humankind.
Did you think you were put here for something less?
Chief Arvol Looking Horse

09-14-2010, 01:26 AM
rsol
Posting Freak


Posts: 2,489
Joined: Aug 2006
RE: Hydrogen
allthough we could simply curcumnavigate the whole "passing electricity through hydrogen" and just use the electricity to power whatever we are using it for.

personally hydrogen production is why TPTB like it. its not as easy as simple electricity generation. so it can be metered out an used as a form of control eg money.

I would prefer an electric car over hydrogen for this very reason. the one reason ppl give against, that i hate:

"what if you run out of battery?" well the same as if you run out of fuel. except as long as its day time, you can at least charge it up with a solar panel, or a small wind turbine would be better. caught out with no fuel isn't exactly fun. but walking miles to find a station isn't better than waiting in the car while it charges up.
01-06-2011, 08:37 AM
Umbrellaman
Invisible Operator


Posts: 41
Joined: Dec 2010
RE: Hydrogen
Hello
newworlddisorder
and thank you for your Topic.
Steam as such does not exist in the sun, nor in any other star, because they don't work in that manner at all.
Much of the water on this Earth was designed to be there, and assisted along by icy comets being captured by the Earth's gravity as time passed.
For an interesting model of the (Noah) Biblical Flood from a scientific viewpoint, see "
CATACLYSM FROM SPACE 2800 B.C.
" An illustrated lecture by Donald W. Patten. I have the DVD, and the explanation lines up perfectly with the Bible narration of the Worldwide Deluge.
The so-called "Hydrogen Technology" is supported by most of the crowd which are into Carbon Credits, "Global Warming", and the like - We don't see any of those who are pushing for "Global Warming" solutions, a'cutting back on their own wealthy energy-wasting lifestyles
Generating Hydrogen by using electricity to electrolyze (split) water into the constituent Hydrogen and Oxygen, the burn those to produce heat is a waste of energy - as pointed out by
rsol
above.
Hydrogen has major problems with being stored, as it does quickly react with all metals we use for high-pressure storage tanks, the result is embrittlement and later fracture of the pressure vessel.
So, for Hydrogen to be useful, it needs to be generated on-site, and not stored or sent in pipelines, but used at the time of generation.
The major problem is how to locally generate Hydrogen efficiently, and there is not really any way to do that, without major losses during the processes.
The most efficient solar power energy system is designed into every plant, using the chlorophyll molecule, which absorbs our waste gas (Carbon Dioxide) and extracts the Carbon, incorporating it into sugar molecules, and the process efficiency is often nearly 97%, and costs us nothing at all, while as a "byproduct" returning Oxygen which we enjoy breathing in the mixture called air.
Heat energy is the lowest energy form, and most heat vanishes into interstellar space eventually, by radiation, and is thus lost to the Planetary Energy Bank.
Entropy is what it's all about, all created matter runs down, like a clock, and there shall be an end to it all some day.
Meanwhile, enjoy what has been freely provided, while we can.
Kind Regards.
Umbrellaman
---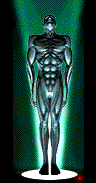 From a small island, far away.........
01-06-2011, 09:06 PM
rsol
Posting Freak


Posts: 2,489
Joined: Aug 2006
RE: Hydrogen
i disagree with your comet idea. i think the principle missing from this equation is that of looking at now and seeing then.

IF comets are responsible how did THEY get their water? i think the answer to our riddle lies below us, not above.

The creation of oxygen and carbon are not in question when it comes to suns. what we must ask is, was this sun created first? was it not a distant relative of other suns? other formations of matter destroyed and then reissued?

the very idea that something so abundant in the universe would miss earth at all is the question im asking. the raw materials for making water were already on the barely formed planet. mixed in and slowly accumulating into a planet. the heavy will go to the centre and the lighter stuff will be squeezed out.

what makes water out of hydrogen and oxygen easiest?
fire is your answer.
User(s) browsing this thread: 1 Guest(s)