02-25-2010, 06:18 AM
yeti
Posting Freak


Posts: 4,629
Joined: Aug 2006
Mad yet?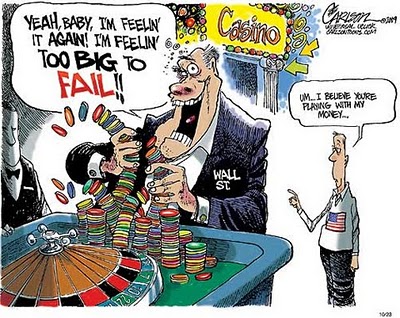 Want to know how to get to the most stubborn Republican head up their ass mofo?
Show them this.
---
02-25-2010, 06:19 AM
yeti
Posting Freak


Posts: 4,629
Joined: Aug 2006
RE: Mad yet?
He's either disgusted by it or in on it.
---
02-25-2010, 07:22 PM
h3rm35
enemy of exceptionalism


Posts: 3,938
Joined: Dec 2009
RE: Mad yet?
yup.
The thing that gets me is how its NOT like a casino...
No matter what they do, they win. The gamblers themselves may lose the game, but they always go home with the fucking pot in their pockets.
---
User(s) browsing this thread: 1 Guest(s)