Kent State Audio Tape Surfaces & Confirms State Complicity
05-08-2007, 06:13 AM
Hei Hu Quan
Posting Freak


Posts: 1,113
Joined: Jan 2007
Kent State Audio Tape Surfaces & Confirms State Complicity
This is an important, long-suppressed story of how the power and progress of non-violent anti-war protest was violently smothered in hail of bullets and state ordered terror. Why is it even relevant? On two levels, because there is a sharp awakening and rise in the consciousness of the people on the front of the 9-11 Truth Movement and the Anti-War movement. People and the youth especially, need to see the lengths the IllumiNazis will go to preserve an empire of crime and how they're willing to conspire to destroy legal protest for redress and outrage. Read, learn, protest and survive.
Link:
Kent State's Smoking Guns
Story:
The Lethal Media Silence on Kent State's Smoking Guns
by Bob Fitrakis & Harvey Wasserman
May 6, 2007
The 1970 killings by National Guardsmen of four students during a peaceful anti-war demonstration at Kent State University have now been shown to be cold-blooded, premeditated official murder. But the definitive proof of this monumental historic reality is not, apparently, worthy of significant analysis or comment in today's mainstream media.
After 37 years of official denial and cover-up, tape-recorded evidence, that has existed for decades and has been in the possession of the Federal Bureau of Investigation (FBI), has finally been made public.
It proves what "conspiracy theorists" have argued since 1970---that there was a direct military order leading to the unprovoked assassination of unarmed students. Freedom of Information Act (FOIA) documents show collusion between Ohio Governor James A. Rhodes and the FBI that aimed to terrorize anti-war demonstrators and their protests that were raging throughout the nation.
It is difficult to overstate the political and cultural impact of the killing of the four Kent State students and wounding of nine more on May 4, 1970. The nation's campuses were on fire over Richard Nixon's illegal invasion of Cambodia. Scores of universities were ripped apart by mass demonstrations and student strikes. The ROTC building at Kent burned down. The vast majority of American college campuses were closed in the aftermath, either by student strikes or official edicts.
Nixon was elected president in 1968 claiming to have a "secret plan" to end the war in Southeast Asia. But the revelation that he was in fact escalating it with the illegal bombing of what had been a peaceful non-combatant nation was more than Americans could bear.
As the ferocity of the opposition spread deep into the grassroots, Nixon's Vice President, Spiro Agnew, shot back in a series of speeches. He referred to student demonstrators as Nazi "brownshirts" and suggested that college administrators and law enforcement should "act accordingly."
On May 3, 1970---the day before National Guardsmen under his purview opened fire at Kent State--Rhodes echoed Agnew's remarks by referring to student demonstrators as "the strongest, well-trained militant revolutionary group that has ever assembled in America … They're worse than the brownshirts and the Communist element and the night riders and the vigilantes. They are the worst type of people that we harbor in America…."
Rhodes told a reporter that the Ohio National Guard would remain at Kent State "until we get rid of them" referring to a demographic group that was overwhelmingly white, middle class and in college.
The next day, Rhodes, the administration and the FBI sent those students a lethal message.
Rhodes was the perfect messenger. Bumbling and mediocre, with a long history of underworld involvement, Rhodes was a devoted admirer of Nixon, and of FBI Director J. Edgar Hoover. Public records reveal that Rhodes was a virtual stooge for the FBI because of the agency's files tying Rhodes directly to organized crime.
When Kent's ROTC building was torched on May 2 under suspicious circumstances (student protesters couldn't get it to light until a mysterious "biker" showed up with a canister of gasoline) it provided the perfect cover for Rhodes to dispatch the National Guard.
But contrary to law, they were supplied with live ammunition. On May 4, in the presence of a peaceful, unthreatening rally, the Guard was strung along a ridge 100 yards from the bulk of the protesters. Earlier, rocks and insults had been hurled at the Guard. But not one of the numerous investigations and court proceedings involving what happened next has ever contended any of the students were armed, or that the Guard was under threat of physical harm at the time of the shooting.
For 37 years the official cover story has been that a mysterious shot rang out and the young Guardsmen panicked, firing directly into the "mob" of students.
This week, that cover story was definitively proven to be a lie.
Prior to the shooting, a student named Terry Strubbe put a microphone at the window of his dorm, which overlooked the rally. According to the Associated Press, the 20-second tape is filled with "screaming anti-war protectors followed by the sound of gunfire."
But in an amplified version of the tape, a Guard officer is also heard shouting "Right here! Get Set! Point! Fire!"
The sound of gunshots follow the word "Point." Four students soon lay dead. Two days later, two more would die at Jackson State University, as police fired without provocation into a dorm.
Strubbe gave a copy of the Kent tape to the FBI soon after the shooting (he has kept the original in a safe deposit box). Eight Guardsmen were later tried for civil rights violations, and acquitted. Neither their officers, nor Nixon, nor Agnew, nor Rhodes, nor the FBI, were ever brought to trial. But massive volumes of research---including an epic study by James A. Michener and William Gordon's Four Dead in Ohio---strongly imply an explicit conspiracy to intimidate the national anti-war movement.
After 37 years, Strubbe's tape got its first widespread public perusal last week. Six months ago, Alan Canfora, 58, one of the nine wounded Kent students, learned it had been given to Yale University's archives. Last week he played it to a group of students and reporters at a small university theater.
The fact that the Guard got direct orders to set, aim and shoot flies directly in the face of the official cover story that they were responding in panic to a random shot fired at them, or that they were defending themselves from some kind of student attack.
In fact, it seems highly likely no shot ever rang out prior to the order to fire. Nor could the Guard, who killed a student as much as 900 feet away from the rally, say they were under any serious attack from the students.
The Kent State killings are now prominently featured in virtually every history book of the United States used in American schools. The accounts often include the famous photo of an anguished Mary Ann Vecchio crying for help next to the dead body of student protestor Jeffrey Miller. (They were 265 feet away from where the shot that killed Miller was fired.) Rendered into song by Neil Young's classic "Ohio," there are few more definitive moments in the history of this nation.
But meaningful analysis of the implications of this tape has been mysteriously missing from the American media. The Associated Press did carry a widely-runstory about the surfacing of this evidence, as did National Public Radio. But the Columbus Dispatch, in Ohio's capital, buried the report on page A-5 under the innocuous headline "Victim shares audio tape of Kent State shootings." Virtually absent from the major US media has been a concerted examination of the fact that the keystone in this monumental American saga has been re-set.

For we now know that a premeditated, unprovoked order was indeed given to National Guardsmen to fire live ammunition at peaceful, unarmed American students, killing four of them. The illegal order to arm the Guard with live ammunition in the first place could only have come from the governor of Ohio. The very loud, very public nod to shoot some "brown shirt" students somewhere in order to chill the massive student uprising against the Southeast Asian war was spewed all over the national media by the second-highest official in US government.
Now the magnitude of Kent State's impact on American politics and culture, already immense, has been significantly deepened.
Alan Canfora intends to use this tape to re-open investigations into what happened at Kent State 37 years ago.
But the media's apparent unconcern about confirmation of the official order to carry out these assassinations may bear a simple message: be prepared for them to happen again.
---
"We Will Fight and Fight from This Generation to the Next" -

Vietnamese People's Fighting Slogan




Freedom Undefended is Freedom Unearned!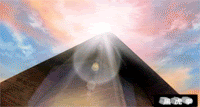 05-08-2007, 06:15 AM
Kent State Audio Tape Surfaces & Confirms State Complicity
Though it was 37 years ago, we know this still happens today, but not at colleges lol.
05-08-2007, 06:23 AM
Henry
Senior Member


Posts: 559
Joined: Jan 2007
Kent State Audio Tape Surfaces & Confirms State Complicity
Awesome post.

If the people didn't rise then and take care of this problem then, before I was born, then what possible chance is there now after a generation or two of Pong, Atari, and Mario Brothers? We're fucked. I guess I'm gonna just post in the survivalism section from now on.
---

05-09-2007, 01:09 AM
byrd
Banned

Posts: 1,742
Joined: Aug 2006
Kent State Audio Tape Surfaces & Confirms State Complicity
great post once again.

some serious shit goin on with Ohio. Kay griggs has some shit to say about it.
and theres the huge story im sure we're all aware of regarding cleveland and the 9/11 shit. anyone have any suspicions as to why that is? what is it with Ohio>?
User(s) browsing this thread: 1 Guest(s)