05-14-2007, 08:05 PM
fjaneson
Senior Member


Posts: 420
Joined: Aug 2006
Wired Cashes In?
Tell me that this is not spossed to be that Virginia tech shooter. They even include a hidden reference to Virginia tech with the line 'Taste Vs. Tech" (VTECH).
Im not trying to say anything dumb, like all asians look alike, because I know they don't.
http://www.wired.com/wired/
Am I crazy or does anyone else see it?
05-14-2007, 08:25 PM
standvast
Kaputalist.


Posts: 1,727
Joined: Aug 2006
Wired Cashes In?
Dude , take a break
taste VS tech refers to some article in a magzine [interior decorator crap]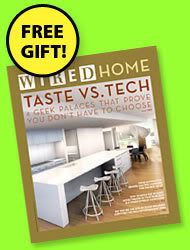 and this guy ;
doesn't look like this kid at all, does he? ;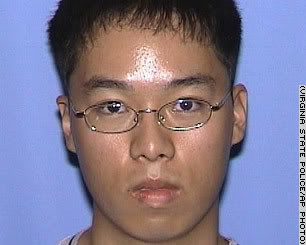 ....
tranquilo'
---
If Thine I that I spy with my own little I Doeth Offend thee ; Pluck It out.
05-14-2007, 08:41 PM
fjaneson
Senior Member


Posts: 420
Joined: Aug 2006
Wired Cashes In?
Actually he looks a lot like the 2nd picture of the gunman you posted. Both in facial structure and more especially countenance. To me anyway. Thanks for your reply and advice. I might be seeing memes
where none exist.
05-27-2007, 10:49 AM
Wired Cashes In?
If it was the wild west shit like this wouldnt be posted, they just duel eachother at noon or if they get really into it, right there and then when they see each other. OF COURSE WE MORE CIVIL THEN THAT NOW, WE JUST RAM EACHOTHER WITH CARS.
User(s) browsing this thread: 1 Guest(s)