Bilderberg 2007: Welcome To The Lunatic Fringe
05-21-2007, 05:32 AM
MikeWB
Posting Freak


Posts: 1,064
Joined: May 2007
Bilderberg 2007: Welcome To The Lunatic Fringe
---
Religion: The Root & Cause Of Evil
Sick of gigantic signatures that take up more space than actual posts?
05-21-2007, 04:41 PM
Hei Hu Quan
Posting Freak


Posts: 1,113
Joined: Jan 2007
Bilderberg 2007: Welcome To The Lunatic Fringe
Here's a bit of news that's actually not that surprising. Check out the last sentence on the article below, it states that "
the CIA will be responsible for the protection of participants
".
Link:
Bilderberg to be Held in Istanbul
Story:
Bilderberg To Be Held In Istanbul
Published: 5/19/2007
ANKARA - Following are the highlights from today`s Turkish daily VATAN. The Anadolu Agency is not responsible of opinions expressed or the context of the articles and does not vouch for their accuracy:
The annual Bilderberg Meeting, which gathers high level officials from the world business, politics and media circles, will be held in Istanbul this year. The main topics of the meeting are Turkey, Iran and energy issue, Vatan daily writes.
According to the daily, the 3-day meeting is an important event during which participants also determine the following year`s agenda.
According to authoritative sources, the meeting which will be held from May 31st to June 3rd in Istanbul, will mainly focus on issues such as a probable operation against Iran, energy policies and Turkey`s EU membership process.
Previously, two Bilderberg Meetings were held in Turkey, first one in 1959 in Istanbul and the other one in 1975 in Cesme town of Aegean city of Izmir.
According to Vatan, re-chosing Turkey as a venue after 32 years, can be interpreted as "a signal hinting the opening of EU`s doors to Turkey".
During last year`s meeting, Turkey-EU relations were also discussed quite intensely by the participants.
Former U.S. Secretary of State Henry Kissinger, World Bank President Paul Wolfowitz, Former U.S. Secretary of Defense Donald Rumsfeld and UNDP Administrator Kemal Dervis are some of the personalities who will attend this year`s meeting.
As U.S. Central Intelligence Agency (CIA) is responsible for the protection of participants, CIA agents are expected to arrive in Turkey next week in order to cooperate with Turkish officials regarding the security.
---
"We Will Fight and Fight from This Generation to the Next" -

Vietnamese People's Fighting Slogan




Freedom Undefended is Freedom Unearned!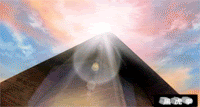 User(s) browsing this thread: 1 Guest(s)