Dna Kits To Trace Spitting Passengers
06-01-2007, 05:47 PM
drummer
Posting Freak


Posts: 1,957
Joined: Aug 2006
Dna Kits To Trace Spitting Passengers
DNA kits to trace spitting passengers
By Ross Lydall, Evening Standard 31.05.07
Bus drivers are to be issued with DNA kits so that passengers who spit on them can be traced by police.
The "spit kits" are already supplied at all 275 Tube stations and are expected to be rolled out this summer across London's 7,000-strong bus fleet.
It is the latest initiative against anti-social behaviour on buses and has coincided with the Mayor's introduction of free bus travel for under-16s.
The DNA kits will allow drivers to take swabs of saliva that can be passed to the police and checked against criminal records. Transport for London says that about seven out of 10 samples provides a match.
A TfL spokeswoman said: "We have spit kits at every London Underground station, where they have been used successfully in a number of police investigations of assaults."
The move was welcomed by London bus drivers' union Unite. However, it said more needed to be done to minimise crime on buses.
New figures released by TfL to the BBC under the Freedom of Information Act found that in the year since free bus travel was introduced in September 2005 there were 5,701 reports of youth crime on buses - up 55 per cent on the 3,666 reports in the previous 12-month period.
Tom Scanlon, secretary of Unite's T&G section, said: "It is important for the travelling public to recognise that the bus driver has a stressful and responsible job to do and should not be put under added pressure. Free travel reduces the scope for confrontations over fares."
TfL commissioner Peter Hendy admitted there had been an increase in crime by under-16s but at a time when the number of journeys by this age group had increased by more than a third. "The critical press is full of statistics that indicate massive increases [in crime] and that it isn't a safe system, when it really is a safe system,"
http://www.thisislondon.co.uk/news/article...gers/article.do
06-01-2007, 06:02 PM
Hei Hu Quan
Posting Freak


Posts: 1,113
Joined: Jan 2007
Dna Kits To Trace Spitting Passengers
What the article fails to mention but intimates quite overtly is for them to compare DNA, there must be a database in which everyone's DNA has been secretly collected to base the comparison. Is it me or is the fucking UK rocketing forward to advance a working police/surveillance state before Phony Tony moves on? Everyday it's some new shite inserted to constrict the population's freedom out of existence. "Truly sorry, I'd like to assist the poor and relieve working people's financial burdens, but we're too busy using the resources towards erecting a global Fourth Reich to toss you over with".
---
"We Will Fight and Fight from This Generation to the Next" -

Vietnamese People's Fighting Slogan




Freedom Undefended is Freedom Unearned!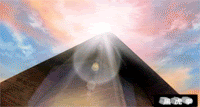 User(s) browsing this thread: 1 Guest(s)