06-22-2007, 11:20 PM
7,001 Forum Users... :)
That's not bad... it took 2 years on the old forum for reach 10K (1/3 were spambots) and we've done this much in 10 months... and ALL are legit and validated by us.

Also noteworthy to mention is that we've exceeded the old forum's post count in 10 months verus 2 years of the old forum.

On another note, the tracker signups seem to be slowing down. I hope we've not reached all those that will listen?
06-23-2007, 12:51 AM
harflimon
Posting Freak


Posts: 1,825
Joined: Aug 2006
7,001 Forum Users... :)
The top ten posters have about 26% of all the posts on this board.

Time for the lurkers to come out and join the party
---
The belief in '

coincidence

' is the prevalent

superstition

of the Age of Science.

&I don't understand why you're taking such a belligerant tone when you're obviously the ignorant one here. &
-triplesix

06-23-2007, 02:52 AM
Hei Hu Quan
Posting Freak


Posts: 1,113
Joined: Jan 2007
7,001 Forum Users... :)
Fantastic news! Brilliant job everyone and much thanks in particular to Ctrl and Ognir as founders and caretakers. These are the times to shine or shirk and fail. Carry on forward!

Cheers all!
:beer:
---
"We Will Fight and Fight from This Generation to the Next" -

Vietnamese People's Fighting Slogan




Freedom Undefended is Freedom Unearned!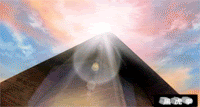 User(s) browsing this thread: 1 Guest(s)