09-22-2007, 10:59 AM
Blackwater Air Force
Quote:I'm quite certain that the PTB would much rather see the world slip into their control gradually and silently rather than as a result of a much riskier world war. We can't wait for the fight to come to us. Half a battle is won simply by choosing where and when to fight.
They still have the third world war on their list though, I think it might be used to exterminate the U.S. If it fails to go the way they plan it to go, then they are screwed thats for sure:)
09-22-2007, 11:03 AM
Blackwater Air Force
Quote:So we're seeing the birth of cheap and upwardly mobile well armed rouge armies.
Thats why these are becoming more popular and growing extremly fast, once the economy hits the shits, only places you can make a livign will be military and private contracters, I will tell you now, once all t hose people in the military get out they will have no where to go buy black water thats if they choose to. Thats just another scenario though.
09-22-2007, 04:49 PM
(This post was last modified: 09-22-2007 04:51 PM by Hei Hu Quan.)
Hei Hu Quan
Posting Freak


Posts: 1,113
Joined: Jan 2007
Blackwater Air Force
Great and informative posts hardboilednwokilla you are kicking some solid info!
Excellent job as usual Mifune.
Blackwater are already in operation within the U.S. in New Orleans. Just remember the masses will always outnumber jackbooted gestapo and the last thing they want is an incursion that will lose everything for the IllumiNazis. That's why they use PSYOPS to instil fear and paralysing cowardice as their main weapons. That internal suppression mechanism does all the work for them. I'm sorry to say this but they're coming after our freedom and hell-bent on control in the absolute. It's not about IF there's going to to be fighting at some point, but when. Just as Mifune said,
Quote:Half a battle is won simply by choosing where and when to fight.
This is a defensive war and they are attacking the populace with calculated measures, not the other way around. We did nothing except live and demand to be free from abuse and plunder, but it isn't enough for them and never will be.
---
"We Will Fight and Fight from This Generation to the Next" -

Vietnamese People's Fighting Slogan




Freedom Undefended is Freedom Unearned!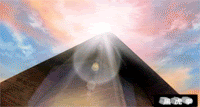 User(s) browsing this thread: 1 Guest(s)