Bmo Branches Into Affluent 'lifestyle Services'
03-12-2007, 02:27 AM
(This post was last modified: 03-12-2007 02:28 AM by Hei Hu Quan.)
Hei Hu Quan
Posting Freak


Posts: 1,113
Joined: Jan 2007
Bmo Branches Into Affluent 'lifestyle Services'
Quote:I'm so damn busy playing golf and selecting trophy wives, How the hell does society expect ME to take care of my children.
They don't, hence the spate of "nanny" programmes i.e., "Super Nanny", "Nanny 911", etc., etc, ad nauseum.
---
"We Will Fight and Fight from This Generation to the Next" -

Vietnamese People's Fighting Slogan




Freedom Undefended is Freedom Unearned!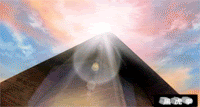 User(s) browsing this thread: 1 Guest(s)