Conspiracy Central Blog Is Live!
07-01-2007, 12:25 PM
(This post was last modified: 07-01-2007 12:28 PM by FighterFromAfar.)
Conspiracy Central Blog Is Live!
http://conspiracycentral.wordpress.com
Mission Statement:
Vi Veri Veniversum Vivus Vici ~ By the power of truth, I, while living, have conquered the universe.
* Conspiracy Central Blog exists as an outlet and showcase for the unique perspectives of members of the Conspiracy Central Forum.
* Through the assessment of a vast array of information and perspectives, we aim
o to educate ourselves as to the nature of Conspiracy and Evil,
o as well as what is Good, Beautiful, and True;
o to understand the infinity of reality in intricate detail,
o and to see the universe objectively, "how the universe sees itself."
* By harnessing the power of the Internet and Mass Media we aim
o to educate the masses just as we seek to educate ourselves,
o to challenge the Control System at every level, in every way,
o to avert the impending disaster towards which our world is headed,
o and to bring about the final defeat of the "Monolithic and Ruthless Conspiracy."
* We are cyber dissidents, waging an information war. Let there be no doubt that it is a war we intend to win, for the sake of all humanity.
Philosophy:
Tabula Rasa. Blank Slate. The idea that human beings are born without any innate mental content, that we come to our knowledge of the world through our experiences alone. It is this idea, founded in Eastern philosophy, mentioned by Aristotle, and more fully developed by John Locke, the Founding Fathers of America, and the American Transcendentalists such as Thoreau and Emerson, that we derive many of our modern-day ideas about liberty and natural rights.
To quote Wikipedia.com:
As understood by Locke, tabula rasa meant that the mind of the individual was born "blank", and it also emphasized the individual's freedom to author his or her own soul. Each individual was free to define the content of his or her character - but his or her basic identity as a member of the human species cannot be so altered. It is from this presumption of a free, self-authored mind combined with an immutable human nature that the Lockean doctrine of "natural" rights derives."
Historically at odds with the concept of tabula rasa is Platonic epistemology. I would encourage readers to look up the definition of
epistemology
before continuing.
Again quoting Wikipedia.com:
"Platonic epistemology holds that knowledge is innate, so that learning is the development of ideas buried deep in the soul, often under the mid-wife-like guidance of an interrogator. Plato believed that each soul existed before birth with "The Form of the Good" and a perfect knowledge of everything. Thus, when something is "learned" it is actually just "recalled."
At this point, I would like to introduce the reader to the either/or fallacy. In such a fallacy, the reader is presented with only two, or a limited range of possible answers to a question. For example, you have the present nature vs. nurture controversy. Is knowledge empirical, or is it innate? Or, is it possible that both ideas are equally valid, each being pieces of a bigger puzzle, and when integrated properly, form a more accurate theory of how humans arrive at their knowledge about the world?
At the very least, any individual who wants to maintain intellectual honesty must entertain all possibilities that are not immediately disproven. The trick to yielding the right kind of information is in asking the right questions. In seeking an answer to this rather important question, nature vs. nurture, one may be led to ask other important questions.
* What is knowledge?
* How does knowledge relate to free will?
* Can knowledge be theoretical, or must it be experiential?
* What is objectivity?
* How does the balance of good and evil, Service to Others and Service to Self, relate to objectivity?
* Why is there so much evil in the world?
* What is the Matrix? What is the Control System?
* What is the meaning of reality?
* Why do we exist?
When faced with the enormity of such questions, and of the world and universe around us, we must face the possibility that there is a lot about this reality that we simply do not know. The average person does not have enough information to reach a conclusion that can be proven beyond a reasonable doubt.
* From this realization, we must make an effort to reassess all of our firmly held beliefs and convictions, all of our assumptions about life, society, economics, science, history, religion, and what it all really means: seeing the big picture in all of it's fine detail.
* Furthermore, we must seek to bring to light all of the evil and corruption, the conspiracies and hierarchies, the secret societies and rogue networks that make life on Earth so difficult.
* Lastly, we must expose those members of the press and media who make any effort at exposing the control system for what it is, and discovering what life is really all about, so difficult (Read: Information Overload).
We must do all of this in an objective, logical, balanced manner, for the benefit of all mankind. This is the philosophical basis, the mission, the vision of the Conspiracy Central Blog. The slate is now blank. What we write, what we believe, what we do, is now our choice.
____________________________________________________
Please read and comment on Hei Hu Quan's article,
Dr. Layton's Jungle Hell: Jonestown Revisited
Also, we are currently looking for more writers to contribute content to the blog. Please contact me via PM if interested.
07-01-2007, 12:30 PM
drew hempel
Posting Freak


Posts: 1,000
Joined: Nov 2006
Conspiracy Central Blog Is Live!
I don't know man -- you're in Hawaii! cool! Special Forces has "creativity" as a "core concept" but it's antithetical to the military!
Syncopated music is the secret that Plato tried to cover up!! haha. Secret of the Hoola hoop as well.
http://tricksterbook.com
07-01-2007, 12:33 PM
Conspiracy Central Blog Is Live!
Time is of the essence. 5 1/2 years until December 2012. It doesn't matter who I am or where I came from, only where I go.
07-01-2007, 12:48 PM
Ognir
Posting Freak


Posts: 4,870
Joined: Aug 2006
Conspiracy Central Blog Is Live!
Good work guys

Hats off to HHQ & Mifune:grin:
---
The InfoUnderground
TiU Radio
http://www.TheInfoUnderground.com
07-01-2007, 01:54 PM
(This post was last modified: 07-01-2007 02:00 PM by drew hempel.)
drew hempel
Posting Freak


Posts: 1,000
Joined: Nov 2006
Conspiracy Central Blog Is Live!
As a regular poster on
http://breakingopenthehead.com
for Daniel Pinchbeck's 2012 book I can assure you that the secret to 2012 is this:
The Mayans were deeply afraid of zero because it meant "no time." 2012 is actually the Tetrad whereby 2 is the Female Number that is the reflection of formless awareness. One is the Male Principle that is not a number because it can not create anything without two. One as Zero is "whole" meaning that the source of One resonates back to the Female as formless awareness.
You can practice this Tetrad truth quite directly! As I just posted on "BOTH":
Yeah get this C.D. --
http://www.springforestqigong.com/ecommerc...=250&page=2
It's cheesy new age music but that's not the point -- qigong master Chunyi Lin has put really high harmonics on this c.d. which you can only hear once your "inner ear" channels open up.
How do they open up? Because the C.D. is actually the "small universe" practice -- the foundation of all chakra opening. There are 12 "notes" along the outside of the body:
1) stomach 2) bladder 3) bottom of torso 4) tip of tail bone 5) small of back 6) between the kidneys 7) top of spine 8) base of skull 9) top of skull 10) forehead 11) neck 12) heart.
This c.d. guides you through those 12 "notes" of the body -- and as you "play the music" of your body then you open up the energy channels. With each pass of the "body scale" your channels collect more and more energy.
Yin and Yang are actually 3/4 -- the Perfect 4th Music interval of Pythagorean music and 2/3 the Perfect 5th, thereby creating the 12 notes of the "body scale."
http://www.kheper.net/topics/Taoism/circul...n_of_light.html
If $11 is too much for the C.D. -- you can get the SMALL UNIVERSE clearance tape -- for $3!!
http://www.springforestqigong.com/ecommerc...=259&page=1
07-01-2007, 02:37 PM
ccarota
Senior Member


Posts: 536
Joined: Oct 2006
Conspiracy Central Blog Is Live!
Quote:Good work guys

Hats off to HHQ & Mifune:grin:
Excellent writing guys, thank you for getting this rolling.
-Chris
07-02-2007, 03:10 PM
Hei Hu Quan
Posting Freak


Posts: 1,113
Joined: Jan 2007
Conspiracy Central Blog Is Live!
Thanks lads, here's to another great endeavour for ConCen. Decidedly nice work and a big-ups to Mifune! We can only go up from here, so let's keep hammering away at the bastards.
---
"We Will Fight and Fight from This Generation to the Next" -

Vietnamese People's Fighting Slogan




Freedom Undefended is Freedom Unearned!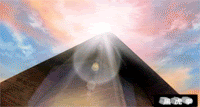 User(s) browsing this thread: 1 Guest(s)