I've been watching Shahin's work for the last few months. I dig his talent, skill, and personal style... and find his honest depictions to be a fine inspiration of the times we all partake in. Enjoy...
This is his website...
And his ArtBreak link.
One of his personal statements...
Quote:I try to show the suffering of my people here in Iraq; the occupation forces tried to change our culture and society net relations according to their rules and targets. It is a big mistake made by USA policy in Iraq; they spoil and destroy every thing; they proof to others that the invaders could not hide their colonial targets behind freedom and welfare speeches and promisses for a long time , especially when they deal with deep rooted civilizations. It is proved that many things in our life couldn't be changed by force any way...
~
Abu Graib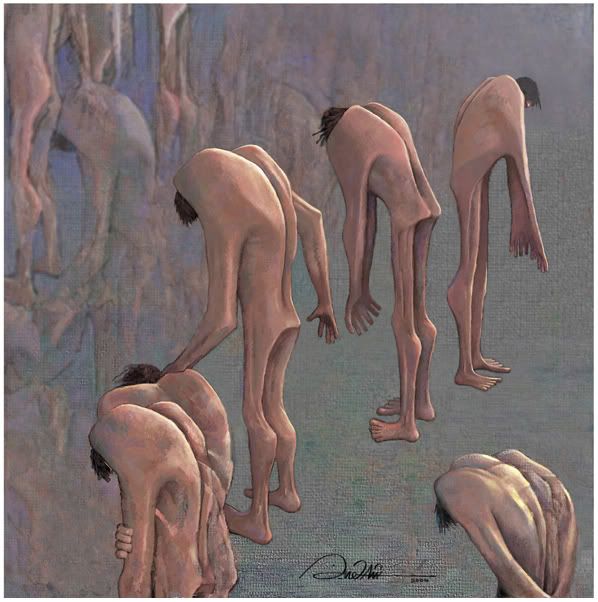 ~
Time of Occupation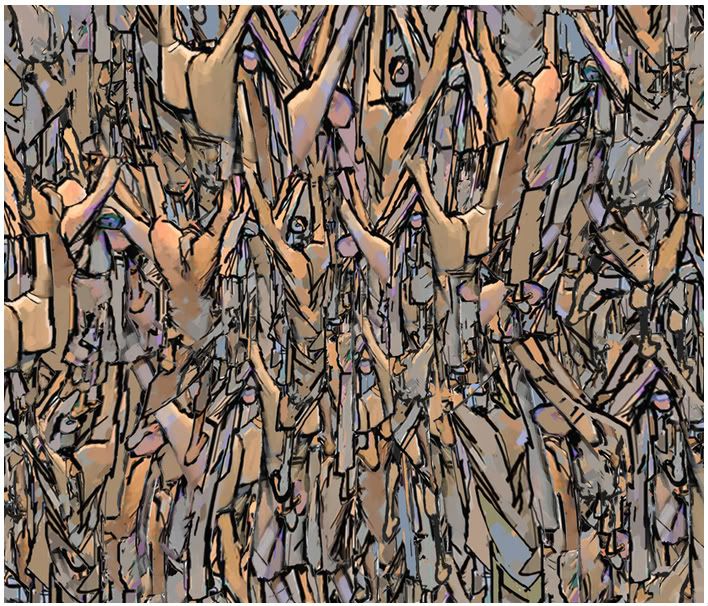 ~
Prisoner of Thought