We took the dog to the sand dunes this weekend. :grin:
It was roughly a 25 – 30 minute drive, and approximately 17 miles.
From the passenger seat, I set out to count the cell towers and antennas along the way.
THERE WERE 40!!! Neither one of us could believe it.
When we lived in Washington, the towers were very different, and way more sporadic. You could actually get away from them if you wanted to there. It's not possible here.
I have felt like there must be 10 with in a 5 mile radius around the house.... and the closer you get to the city it's worse.
Over the years, there have been many articles and research posted on the danger and hazards of cell towers, though it's still a muddy issue as far as I'm concerned. Since many or most towers are owned by multiple companies, it makes it harder to identify who's parts are who's and which pieces are for what instruments, IMO only opening the doors for speculative denial from cell phone/wireless loving sheeple. From harmful radiation, to electromagnetic warfare, to weather modification..... I simply would like to better familiarize myself with what is known to be the facts on these issues.
here are some super basics in tower identification.
this site shows the common macrocells, microcells, and picocells....
http://www.planningportal.gov.uk/england/g...5315371867.html
Base transceiver stations
http://en.wikipedia.org/wiki/Base_Transceiver_Station
The wiki on cell sites.
http://en.wikipedia.org/wiki/Cell_site
and here are 3 photos of what the towers look like here!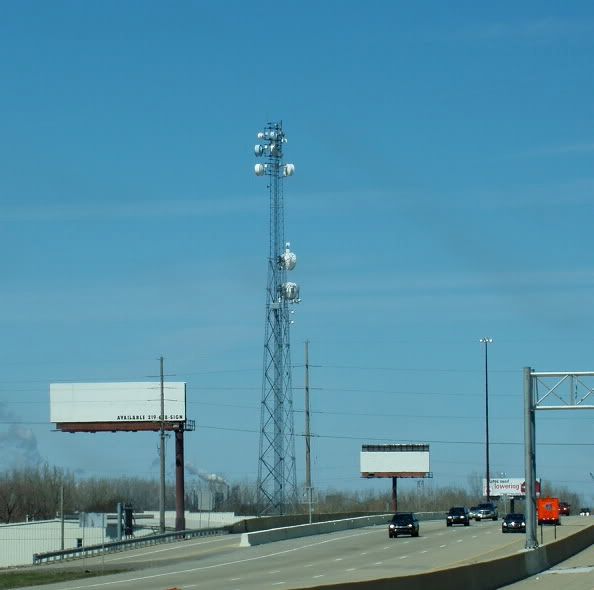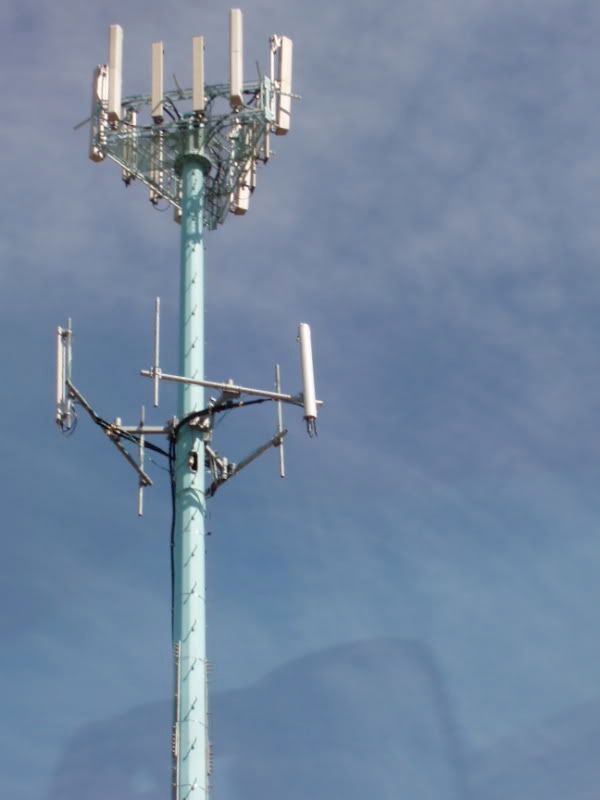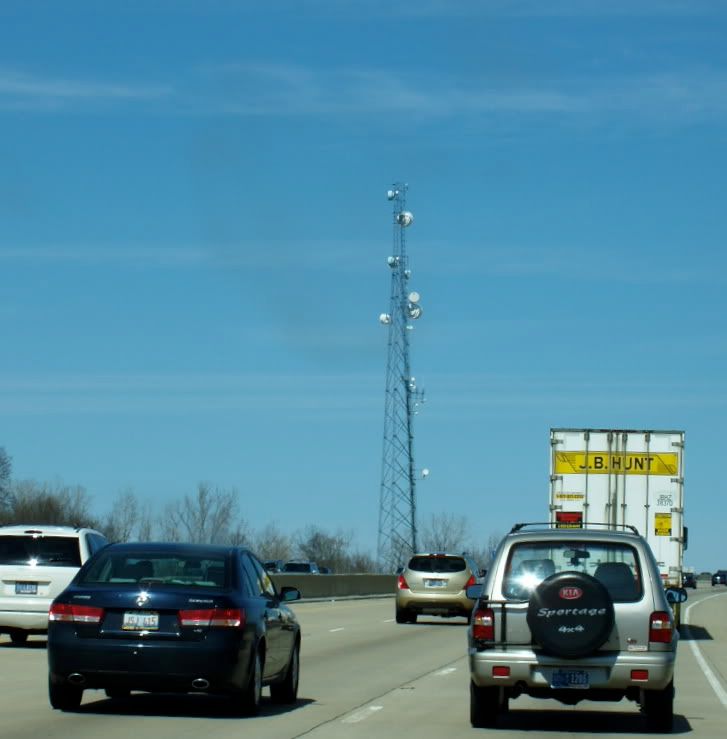 Post your cell towers in your area. Count them on the way to work... or next time you take a trip anywhere. You may be surprised with how many there actually are.