I'd recommend it Standvast.
It was a long long time after shrooms before I ever decided to do acid but once the universe brought it to me (see my original post on page 1) I felt I needed to do it. Ever since I have enjoyed it on occasion always with great results. Forget what some people afraid of their own brains/bodies say.
Everyone knows introducing substances to your bodies can have adverse effects. I don't think anyone on the forum needs to be reminded of that. Instead of being afraid of this fact, a little knowledge goes a long way.
You said you like mescaline, well,
according to this website
, the molecules of psilocin, mescaline, LSD and most other hallucinogens are indole-amines, with LSD being the most complex. Sharing indole ring structures (in red on the images) allows them to mimic brain neurotransmitters and alter the perceptions received thereof. Here's a look at the similarity of the molecules from that website: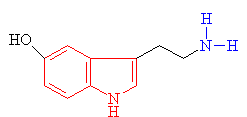 Serotonin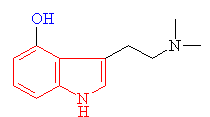 Psilocin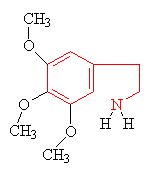 Mescaline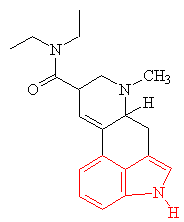 LSD-25
Most of my post has been paraphrasing information from the link above, so if this article fascinated you you can check it out and get the "original translation" so to speak.
Peace.